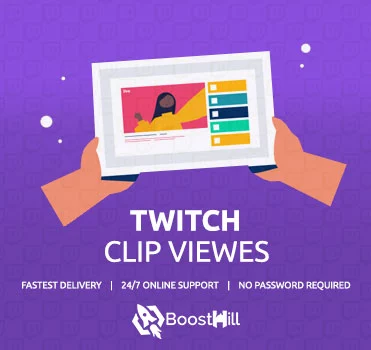 What are Twitch Clip Views?
Twitch is a video game live-streaming network that was launched less than 10 years ago but has become one of the largest streaming platforms worldwide. They are also streaming worldwide Esports competitions, as well as all sorts of creative content videos.
Besides live streaming of video games and other stuff, the Twitch platform also has short clips of your game videos or creative content that can interest people. Having more views on these clips will increase the visibility of that clip as well as your stream.
BoostHill is a reliable and trustworthy Twitch services provider that offers affordable and authentic views using twitch clip view bot. These views will give you a boost to promote your content faster and earn success in this fast-growing online platform.