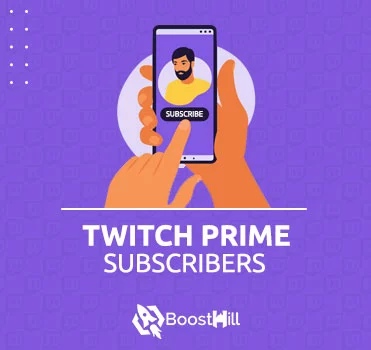 What are Twitch Prime Subscribers?
People who attain Prime subscriptions on Twitch by connecting it with Amazon Prime are known as Twitch Prime subscribers. Unlike a regular subscription, you don't have to pay for a Prime subscription. It is gained by connecting your Amazon Prime account with your Twitch account.
Everyone knows that Twitch is a subsidiary of Amazon Inc. So, it is obvious that Amazon will inter-link its subsidiaries so that people who have subscriptions on one site can also enjoy some benefits on others. This allows Amazon to attract more customers to their platforms.
Twitch Prime sub has the same benefits as a normal Twitch subscription and doesn't cause any effect on the revenue of the streamer. If you are the channel owner, you will get the same amount from both subscribers. Twitch prime subs can also join one channel on Twitch for free each month.