Twitch has so many streamers who have streaming viewership in millions. Entering a pool of professional streamers and then making your name is not a cup of tea. If you have been streaming on Twitch but, unfortunately, failed in to grow your Twitch channel & gathering a large audience on your streams, there is no need to get worried.
Twitch has become a well-known streaming site in a few years. At this time, it has 16 billion minutes watched per month. Every month, its streams are watched by 100 million viewers. So, it is time taking to grow on Twitch, but it is worth it.
Thus if you want to be a successful twitch streamer by growing your channel audience, this article will help you achieve your goal.
Here are some key factors/tips that will surely help you with your concern. Stay pumped and go through these magical ways to grow your community on Twitch in 2022.
How to Grow on Twitch in 2022 – Step by Step Guide
Set Your Targets
You surpass the first step when you intend to generate revenue through streaming on Twitch and have chosen it as a career. Having a clear vision of what is your dreamed destiny is extremely important in the beginning. Then, it is no more different than a business. Like every business setup, you have to set your targets and goals to map your growth on Twitch in the future. Remember:
First, set the more significant target; for example, the number of followers, subscribers, or stream viewers you want to achieve in months or years.
Break these goals into 'mini or sub-goals' for weeks to keep a check on your achievements regularly within a short period.
Remember to keep these things in mind while settings goals:
Keep in mind your place where you stand in streaming right now and from where you are starting. Your aims must be realistic, which you think you can achieve if you work hard. (Also, keep in mind that working hard with consistency will lead you to success exponentially, far above your goals.)
Be specific and calculated while listing your objectives.
Last but not least: be determined enough to breach these expectations and feel real pleasure.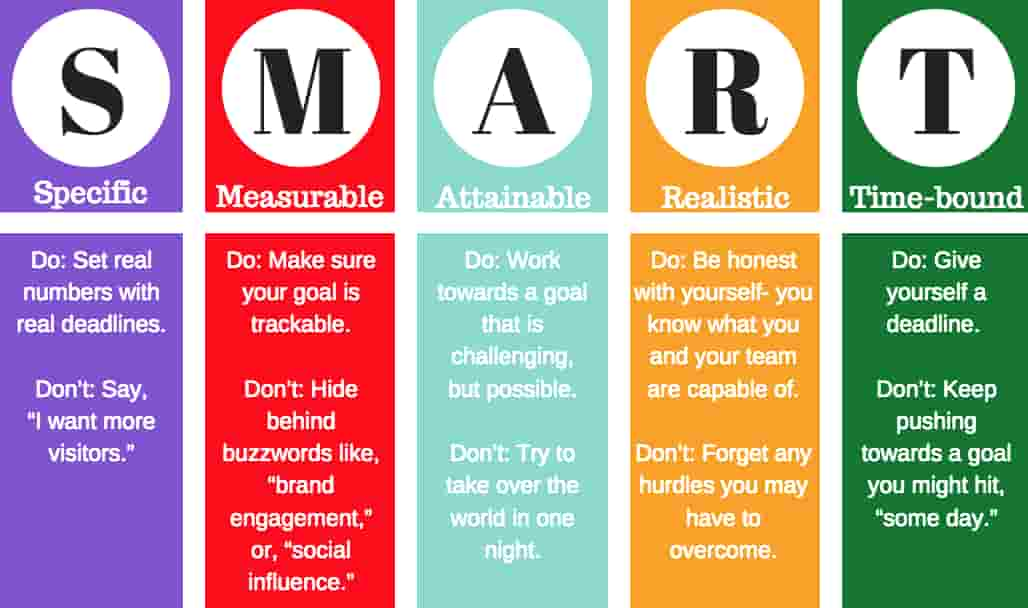 Be Motivated and Focused
Sometimes, it happens when you feel blue and discouraged because you cannot grow your channel the way you are supposed to. That is the time when you must ask yourself why did you start this and what is your destiny. Nonetheless, setbacks and sufferings hinder everyone's way, but only those who rise are those who follow their heart and keep learning no matter what.
Lifelong learning is a critical aspect of growing. Always seek amelioration from anything you go through and be flexible enough to polish your skills through new ways to learn from taking measured risks and experiences.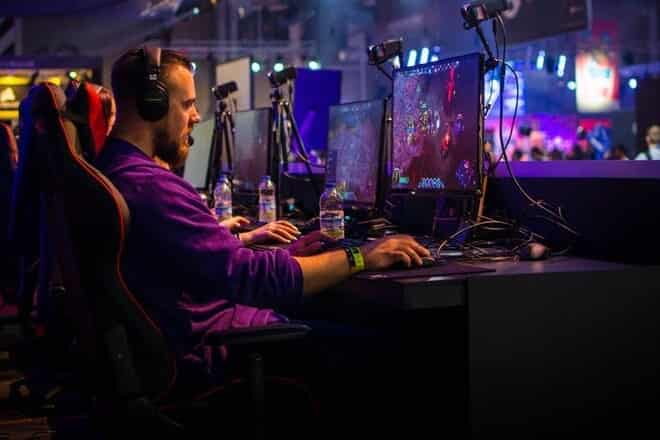 Modify Your Profile
The first thing you have to work on is your Twitch profile. Your logo is the first thing to be noticed by the viewer. Make sure it's catchy and appealing. Similarly, choose your cover image, twitch panels very smartly. Keep your biography short and to the point. It must be unique and engaging.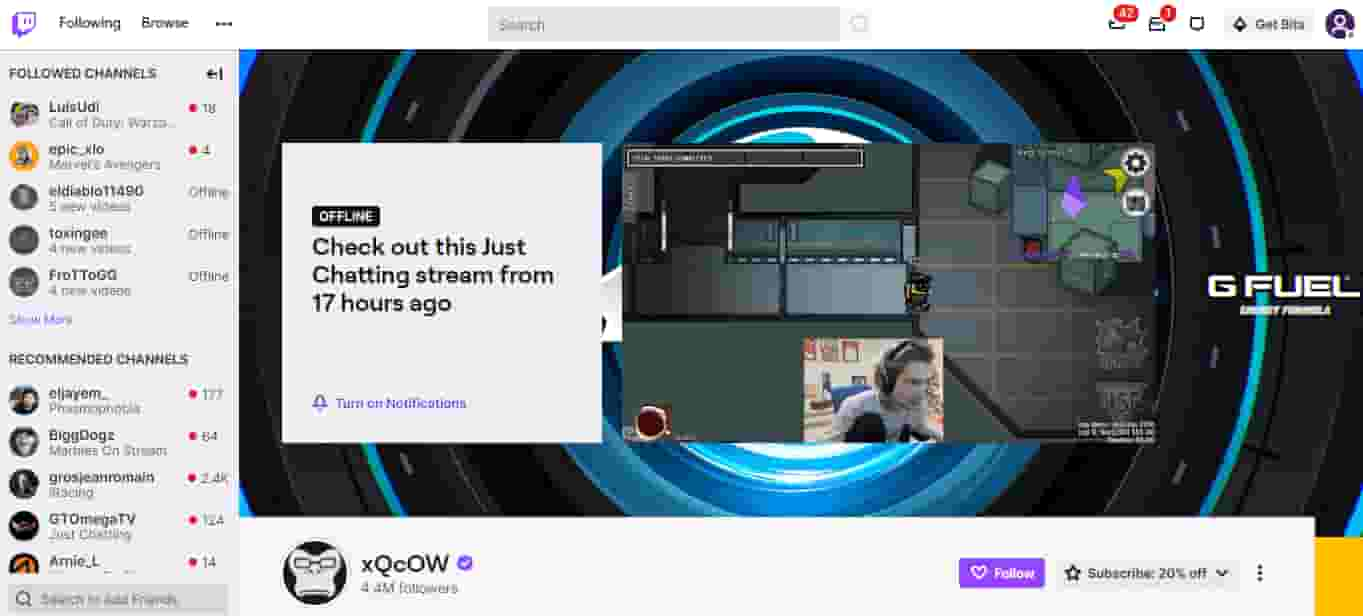 Regular Streaming
If you have opted for streaming as your profession, you have to give it proper time. Make a regular schedule for your stable streaming. Choose some suitable timings for your streaming, i.e., when you think you can gather quite a noticeable audience. It's a good idea to stream in a well-organized way as it will add to your active status, and you will start to gain attention. The more active you are, the more is the probability of growth of your Twitch channel. As a newcomer to this field, it may prove helpful to visit other streamers' streaming schedules to make your plan. Consistency and sticking to your goals are necessary as it displays your discipline in your activities. Not following your procedure will negatively affect your success path.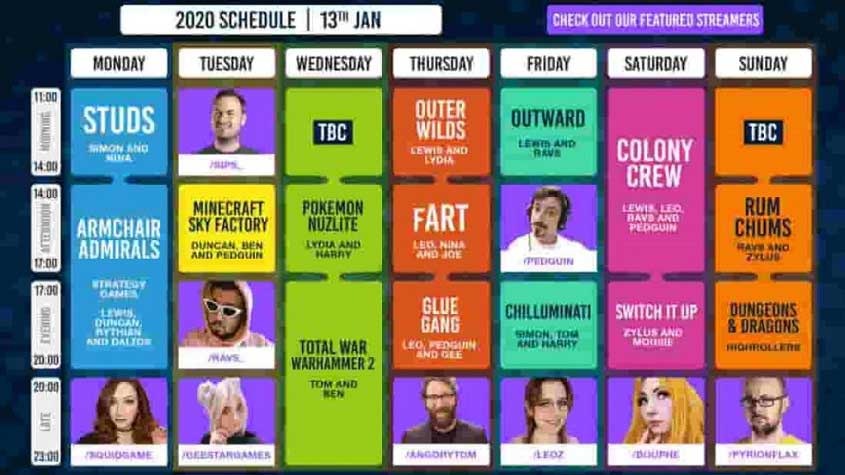 Analyze Your Streams
It is a healthy exercise to analyze your streams regularly to figure out your growth. If you are going slow, you must try to find the reasons and positively overcome the mistakes that you have been making.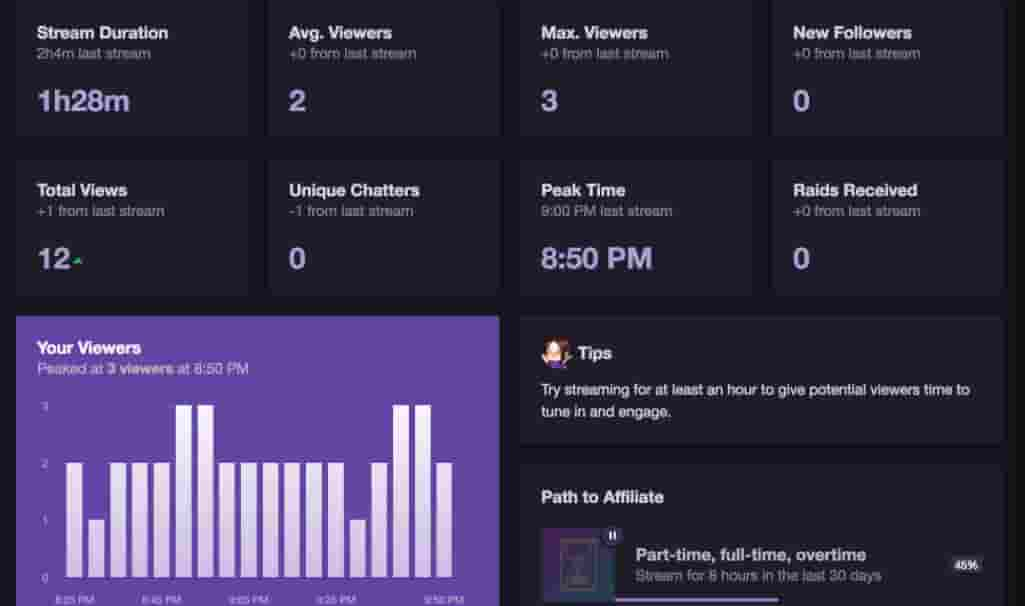 Value Your Audience
The salient factor that can make you a well-known streamer is the audience. Gathering an audience's attention might be somehow not that difficult, but sustaining the number of your regular viewers is exceptionally prime and, at the same time, a hard thing that requires hard work and skill of dealing with people.
To earn respect, you must, at first, offer it to others. Continually engage with your audience to improve your twitch streaming. Behave professionally, be kind and welcoming to your viewers. Learn and excel in the art of winning people's hearts. You might have noticed that most of the highly followed followers are the modest ones, and people are attracted to their way of talking. You should try different ways to engage your audience. Some of them include:
Keep questioning people on various gaming related news or hot topics. 
You can also involve your viewers by planning regular giveaways for them. 
You can also have data of members who visit your channel or watch your every stream and name them in your stream. 
Some people boost their community by buying followers. 
Keep checking the chat section while live streaming on Twitch. Respond to people's queries or appreciations on time.
What about gifting your subscribers with badges? Yes, this is absolutely a wholesome idea, you must go for it! 
Listen to people's opinions and value every suggestion.
Show your gaming passion during streaming.
Share your gaming knowledge and a little bit about your past experiences related to gaming with people.
Quality of streaming and some other points discussed below also influence your audience.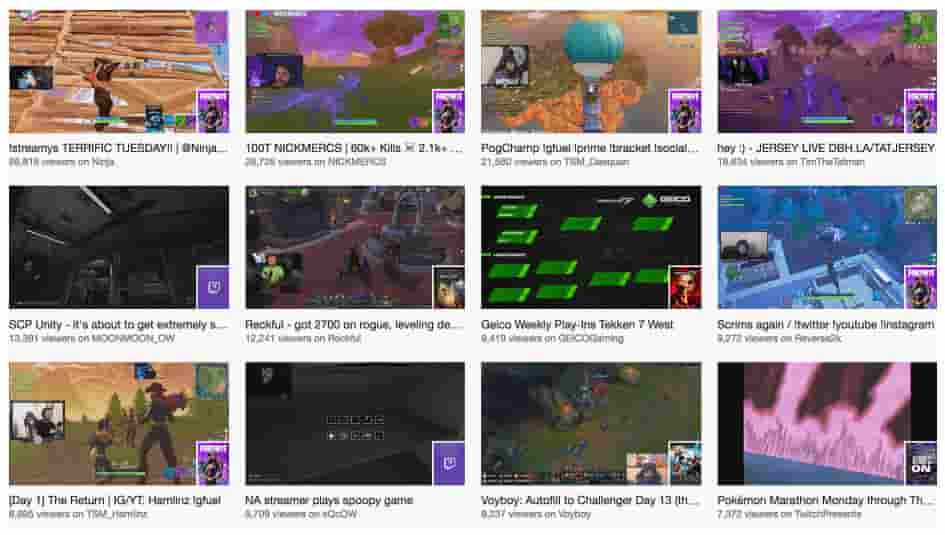 Choice of Games
You must have a smart choice of games to entertain people while streaming because that is where the audience's interest lies. Be very careful in choosing the category in which you are streaming. As a starter, you should search for the class where people are actively streaming or following, or viewing. A survey held in July says that Leagues of Legends, Fortnite, Grand Theft Auto V, Call of Duty, Modern Warfare, VALORANT are respectively the top five games with the most viewership on Twitch. You can stream these games and enter the ocean of streamers. Now, your competitive skills will aid you in growing.
After gaining good viewership, you can choose unique and new games for streaming to uplift your popularity. Choose a visually appealing game. You may ask your viewers by creating a poll about what your followers want to see. The vote will not only draw their attention but also raise a curiosity in them.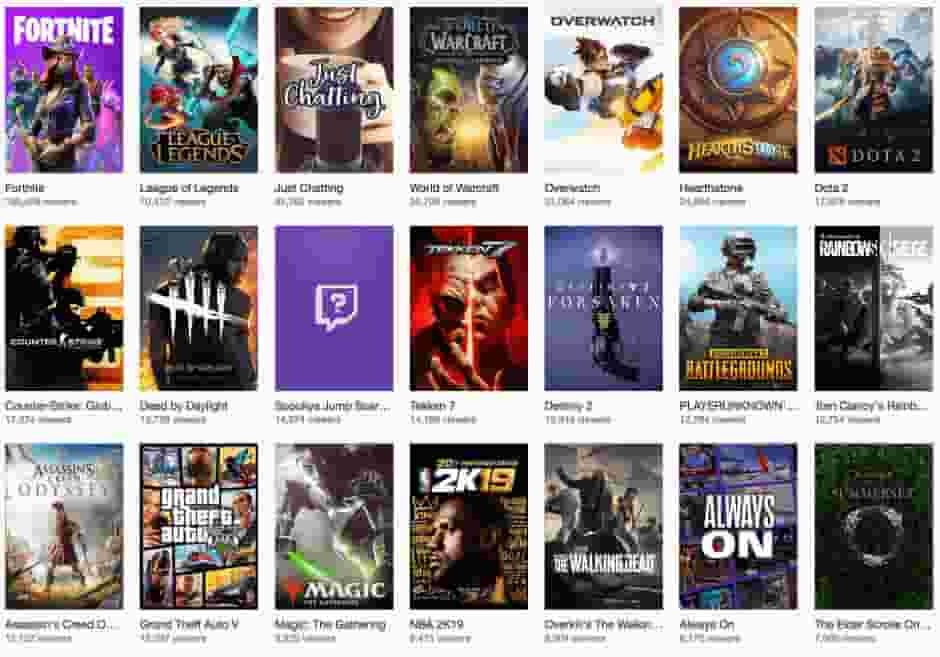 High-Quality Streaming
Viewers automatically get attracted to the very entertaining streams. To grow on Twitch, you must provide quality streaming to your spectators. By quality streaming, we mean that your microphone must have an acceptable quality that makes you audible to listeners, and your camera has an efficient resolution. Don't forget to add a stable and fast internet connection to this premium streaming requirements list. A bad connection can result in a quick fall in your viewership graph. Mouse, keyboard, and even PC also affect your streaming on a smaller scale.
Here are some suggestions for the streaming software:
You may use Open Broadcast Software at the start of your career for streaming. It's a free tool with customization settings. 
You can use the full version of another streaming software, i.e., GameShow, for $29. It provides you with a variety of templates and widgets and other satisfying editing tools for your streaming. 
To avail the best personalization options for your live broadcasting, you may use Wirecast. By purchasing it for $500, you can stream off the mark. 
Sreamlabs and StreamPro are free broadcasting tools. They are called 'all-in-one live streaming software.' Download them on your PC and give a try to these excellent Twitch streaming tools.
The thing to be necessarily mentioned is that you must check your microphone, camera ad streaming tool before you come to live. It may save you from any bad experiences while live streaming.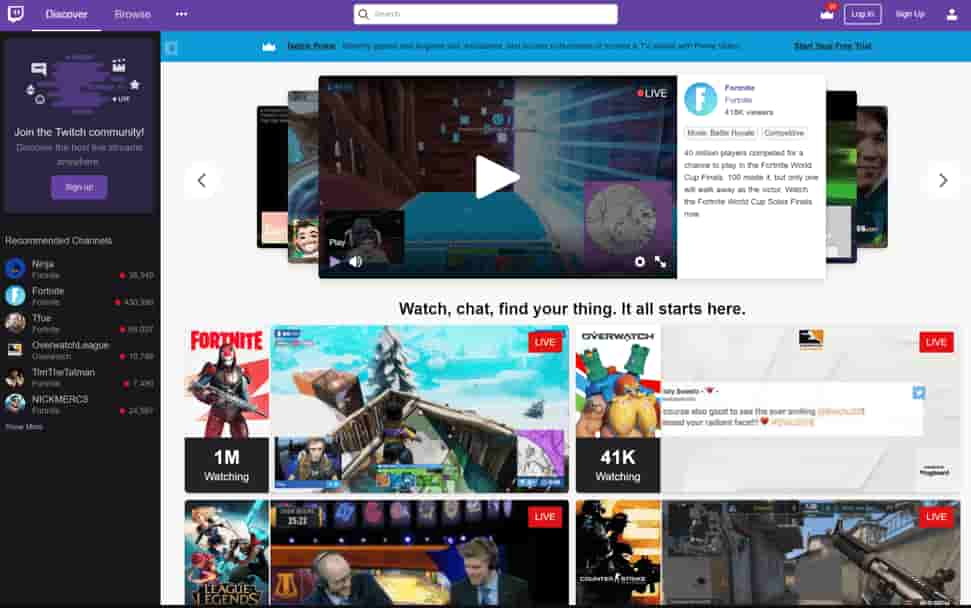 Promotion on Social Media
Nowadays, you must have seen Netflix ads on YouTube or some online shopping websites on Facebook or other social media platforms. That is how they make their products or websites common and known. It would help if you did the same thing too. You should not only gather an audience through Twitch streaming or joining other communities on Twitch. You need to expand your streaming information to other social sites. Promotion of your channel on these platforms can readily help you grow your Twitch community. 
Twitter trends and hashtags play a vital role in making incidents viral. If you are not using your Twitter account as a source to draw the audience's attention to your streaming, what else are you doing? Always remember to incorporate these things into your tweets:
A short description of your streaming channel.
Briefly narrate the type of game you are about to stream.
You may share your streaming time daily or give reminders through your tweets.
Add a link to your Twitch channel so people could easily have access to your channel.
Tag your friends or users in your tweets who have vast followership. 
You can add GIFs or screenshots of your live streaming with catchy hashtags.
Stay active on Twitter. Share other people's tweets so they would square it.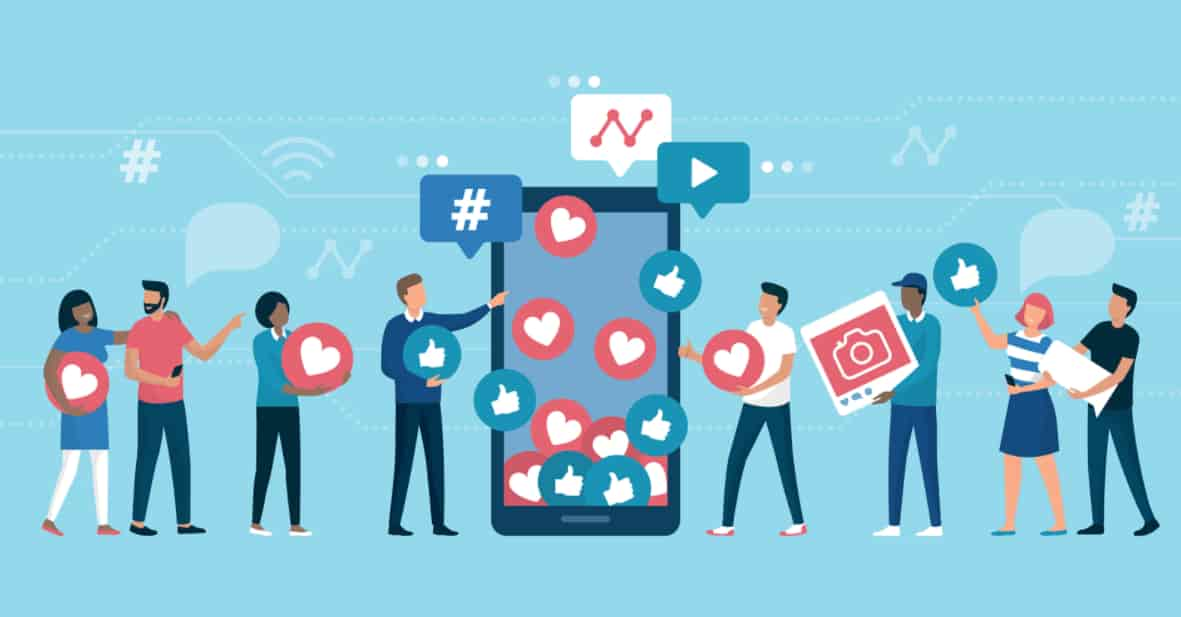 YouTube is a platform that can work as fire for your growth on Twitch. You can upload videos of your streaming and post your recorded content on YouTube Channel to raise your viewership. Gathering subscribers on YouTube is a bit easier because it is a widely used website. Through it, you can build a strong audience for your Twitch streaming. Apart from this, you can add tutorials or some introductory videos that portray your zest for gaming and streaming. 
Posting information about your live broadcasting on Facebook and Instagram will indeed prove to be a ladder to meet your expected number of viewers. Like different pages on these sites about gaming stuff and add links to your channel in your account's bio and posts. Keep sharing your links in comment sections of live videos. Use the opportunity to add stories about your live streaming and experiences on these sites to intrigue people to watch your gaming streams.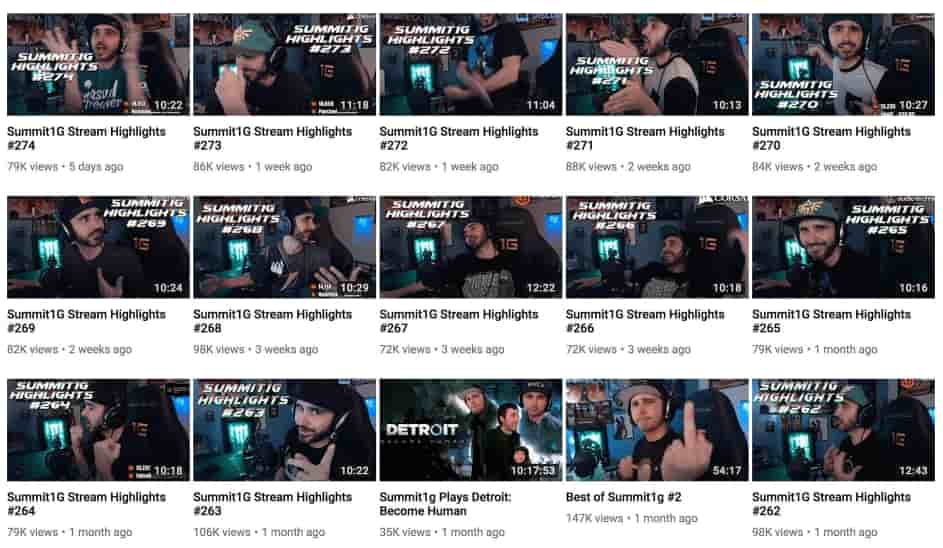 Discord is a free voice chat platform used by gamers to interact with one another when they are off-streaming. It is accessible on PC as well as your mobiles. Viewers link their discord accounts with Twitch and based on how long has a member been attached to your channel through Discord, and you can create roles.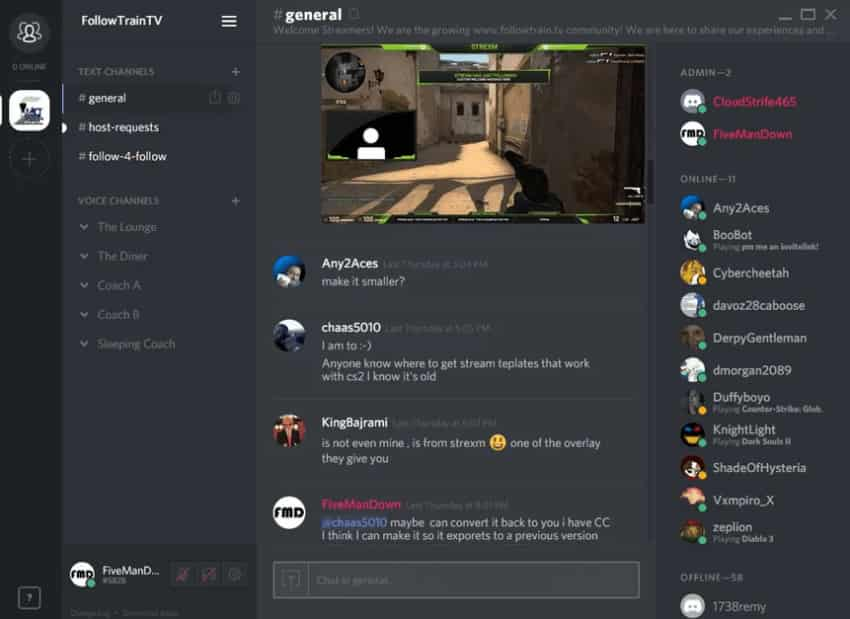 Reddit is also an online forum with a lot of active communities based on Twitch activities. You must also visit this site to explore ways to grow your channel on Twitch and catch the audience.
Whichever social media site you are using, make sure you are active in the threads related to Twitch, live streaming, or gaming. Ask or answer questions and share your ideas and make friends and convince people by your knowledge and persona to follow you on Twitch.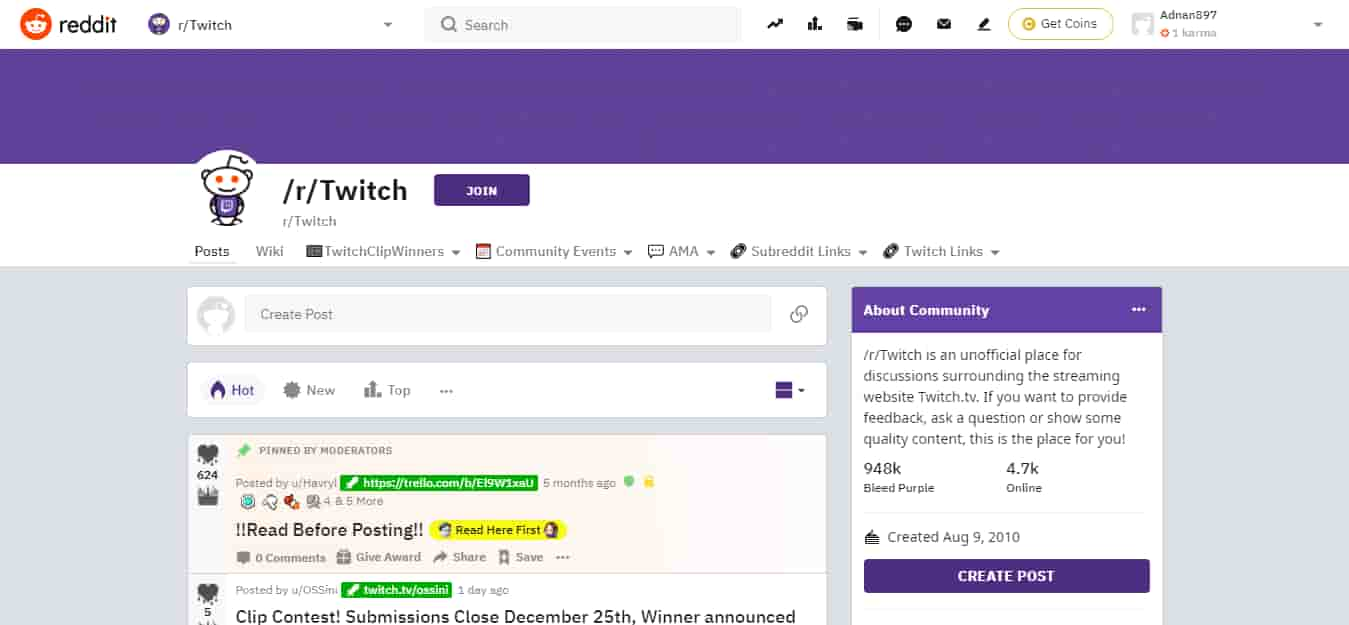 Add Graphics and Solid Bio to Your Streaming Channel
There is an informational section about the streaming channel and the owner under the streaming section. One of the considerate features of Twitch is that you can add images or different graphics here. Furthermore, you can turn these pictures into widgets like clickable buttons. Although adding images might not help in your growth on Twitch directly, it is sure that it will make the visitor view your streaming at least once because it is human nature that we get attracted to organized and colorful things.
With images, you can share your essential days or achievements in your streaming career. Make sure that you write information so that reader is compelled to know more about you and hence, watches your streams.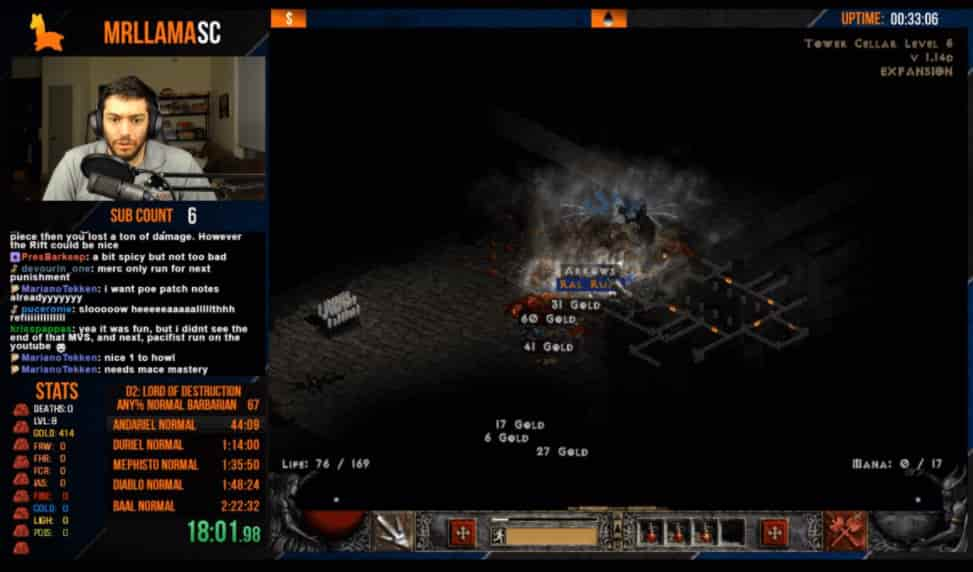 Personality Factor
You are a streamer, and consciously or subconsciously, you influence people. Therefore, you must be well aware of how you are presenting yourself in front of the public. Your looks and style matter so much. It would be best if you seemed presentable, and none of your gestures should be rude. Be mindful of what words you are using while communicating. You must be well dressed and be as humble as you can. You must know how to handle different unwanted situations while being live on Twitch.
Adding Music to Your Streams
Remember that every small thing and every viewer matter, some streamers think adding music to your streams is also encouraged. It creates a slow melody and has a soothing effect on ears.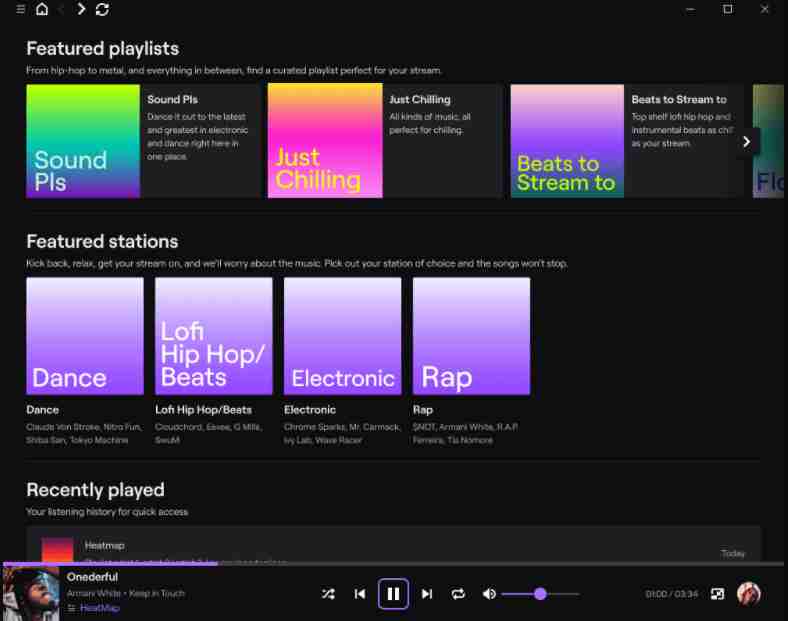 Content Planning
Most of the streamers plan the content they are going to share or talk about while streaming. It is better for you, too, if you are a newcomer in the house of streaming. Once you get comfortable and experienced, you will find it very easy to keep the ball rolling & get yourself popular on Twitch.
Excessive Streaming is not Good
We have been talking above about making a streaming plan, but do not stream too often that people start getting bored from your streaming. It would be best if you were regular, but too much streaming can be risky at the start of your career. 
Networking
Networking means exchanging your ideas with people with mutual interests, mainly in an informational social setting. Here, we can understand this term as connecting with other streamers to build new connections, ultimately lead t growth in your streaming channel.
Connecting with others on social media through your accounts has been discussed above in detail. There are some other ways to it:
Always be active in your Twitch community and always follow your schedule. Visiting and chatting with your viewers may also be beneficial.
We advise you to visit and explore other streamers' channels to know their interest and working principles that may guide you. Other than famous streamers, it would help if you watched your competitors' streaming to judge where they are right and what areas you have to work on for competition and grow your streaming.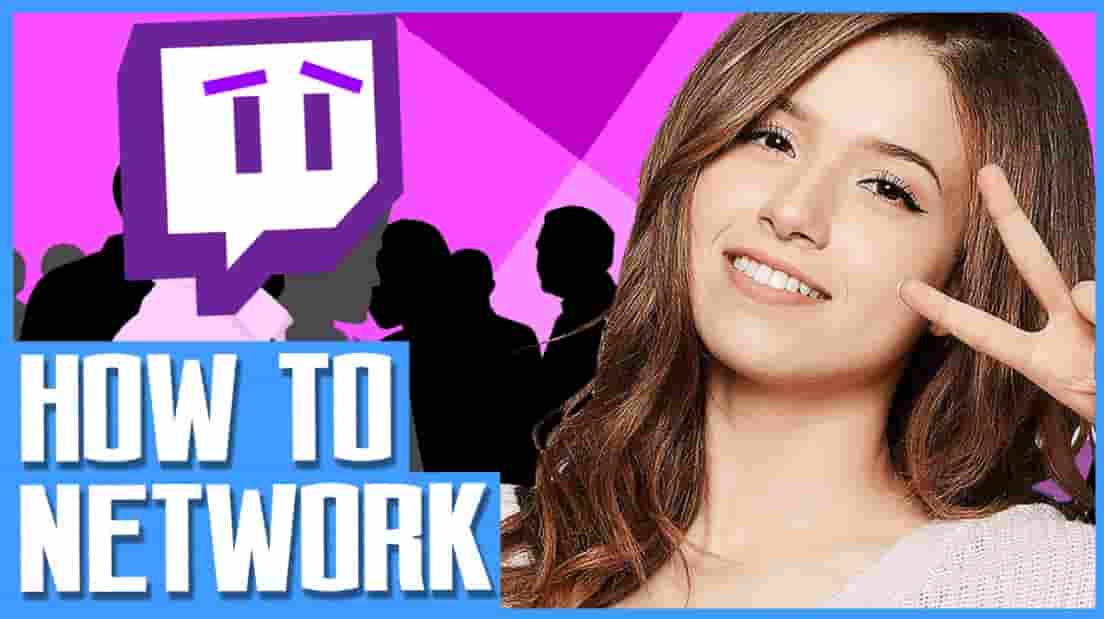 Hosting other Streamers
You can also engage an audience when you are not streaming. One of the best methods to do this is hosting other streamers. It will strengthen your relationships with them and promote your mutual activities and get a chance to catch the attention of community members of other streamers.
Support others to get support. Twitch has a feature that allows you to share someone's live feed, and you can share your favorite part of the stream with your audience. Another streamer is likely to reciprocate this good deed, in the same way, resulting in both of you's growth on Twitch.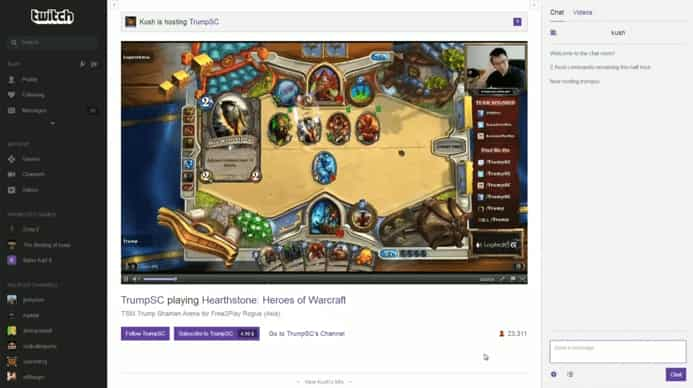 Stream Raiding
It's a common practice to redirect your audience to a particular channel at the end of your stream. This raiding is a perfect sign of goodwill. You can do this by writing '/raid/' with the streamer's name you are suggesting, and your viewers will automatically get a prompt to join that user's stream.
Before raiding, you must consider the following things:
Ask the streamer before raiding. Previously, streamers use this raiding option for harassment purposes. It results in many messages sent to the streamer and can distract that streamer in live streaming.
Try to raid small channels on Twitch. Channels with large viewership might not even notice your raid, and it won't affect them noticeably.
Think about whether your audience will enjoy the streaming of the channel you are raiding. Keeping your audience's interest must be your utmost concern.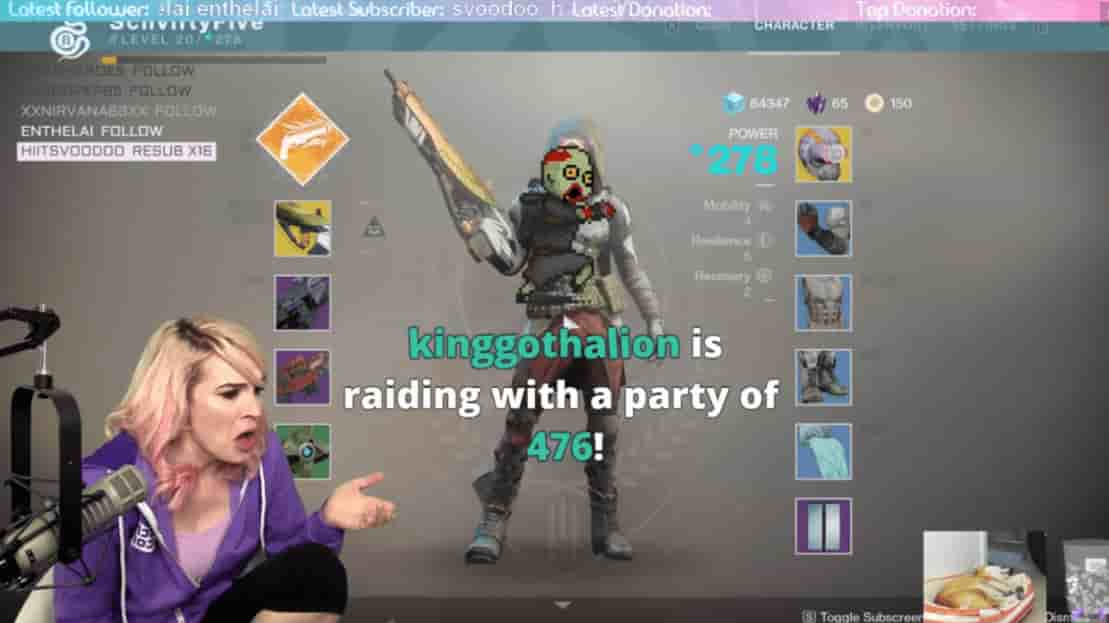 Play with other Streamers
Apart from stream raiding and hosting tactics, you can play with streamers, and hence you can find a way to entertain the audience and increase your followership on Twitch. This kind of cross-promotional action can help you find a bunch of new viewers.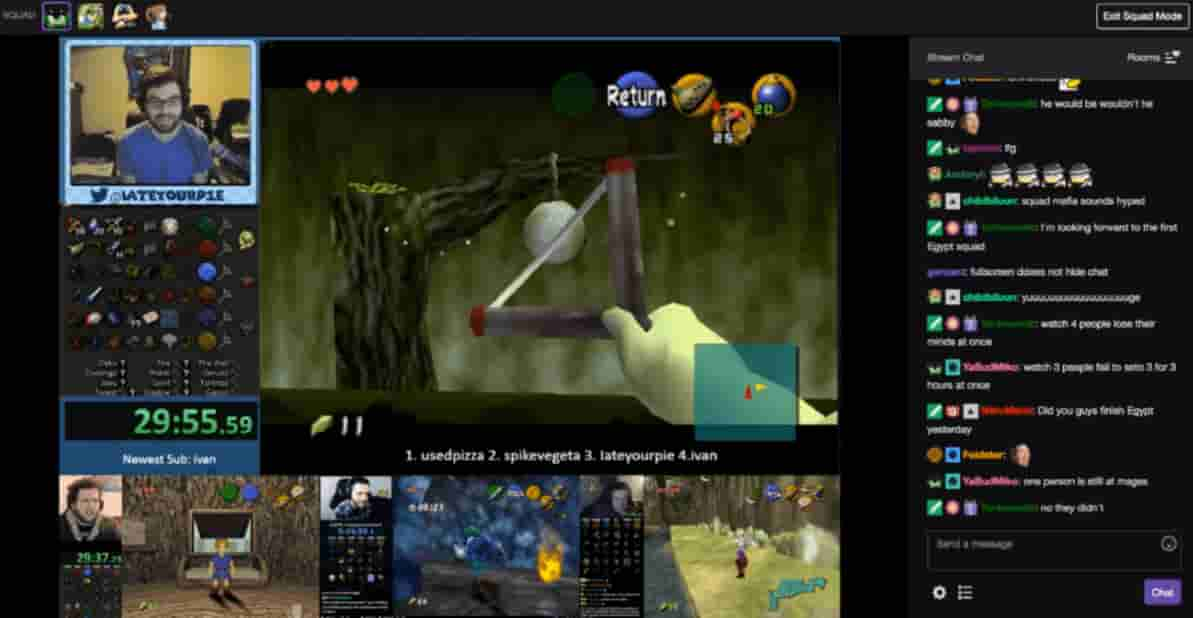 Strong Branding
Strong branding means setting a signature style or theme to all of your graphics and Twitch profile. When you play with a particular character of a game and become champion with it, people will remember you whenever they see or play with that character. Top streamers also name their audience to build a brand. You need to wisely choose a name for your audience that relates them to you.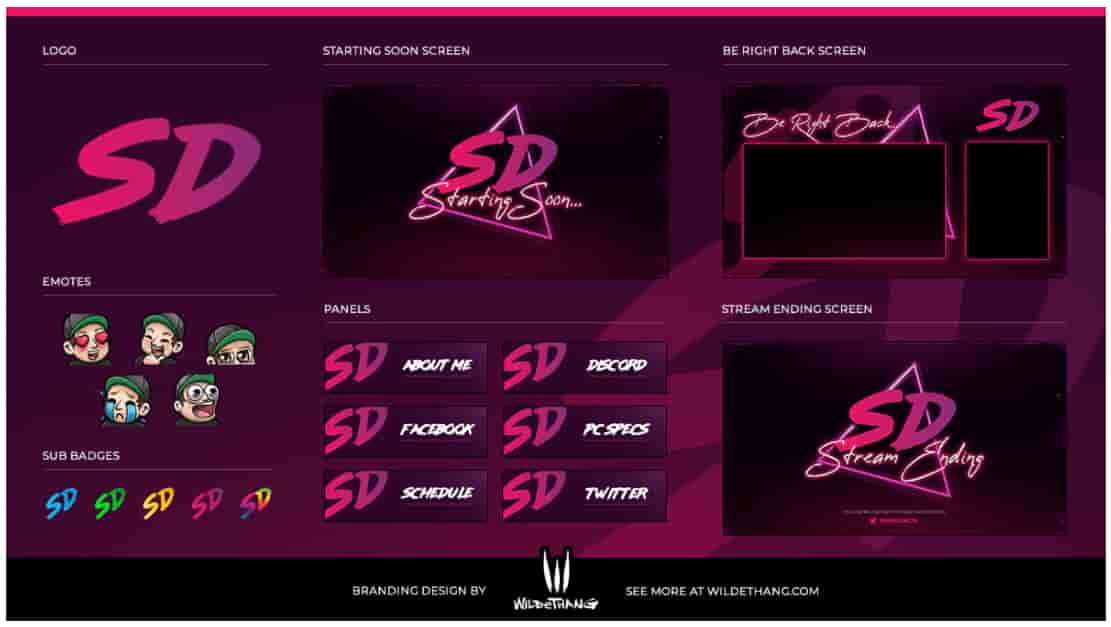 Giveaways and Running Contests
One way to grow on Twitch is to arrange giveaways and run contests among your audience. Giveaway is sharing your happiness or excitement with your viewers. Giveaways are a symbol of making your followers feel like they mean family to you. People are involved in these contests related to some theme, like the launch of a new game. 
You can create a giveaway for your audience by clicking on the community button. You may gift a steam gift card, a copy of the new game release, computer accessories, etc.
If you aim to give some expensive gifts like a gaming keyboard, you need to do it in a more organized way. Twitch streamers have been using platforms like Gleam.io or Palyr for the systemized contest. These platforms allow you to host a contest or Giveaway in the way you want.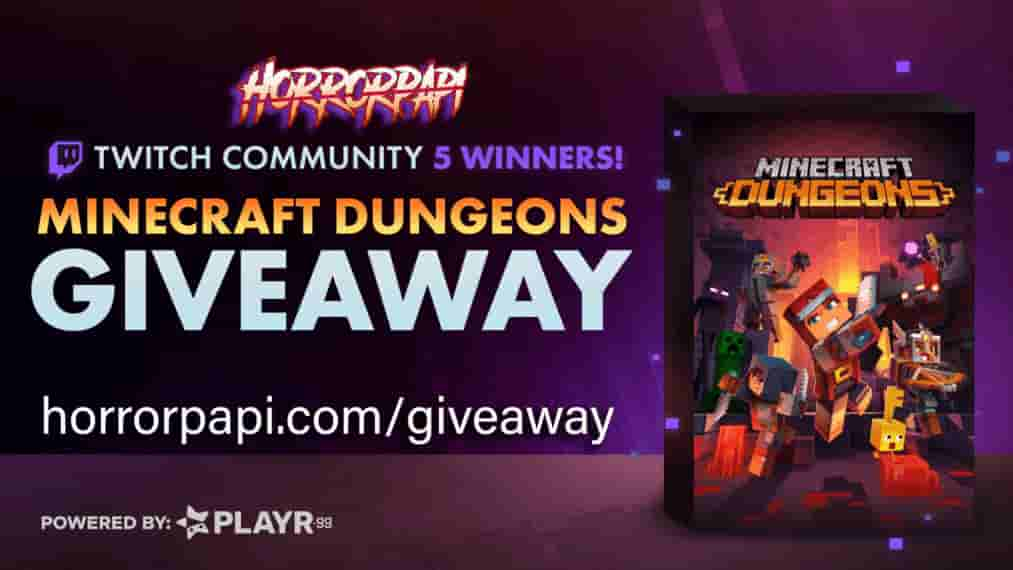 Increasing Your Subscribers
By making people know that you are offering awards like signings, merchandise, co-streams, game joining programs, you can increase your subscribers and view your live streaming.
Conclusion
Success is not something you get overnight. It takes dedication, hard work, and consistency to grab it. You can grow on Twitch gradually by keeping all these things mentioned above. We hope that these points will help you throughout your streaming career. Be you, keep setting goals and achieving them.