Stream keys are codes that are able to connect your streaming software such as OBS and many others to the broadcast output channels. We can say they are the bridge that connects the steaming by using software with other devices. During that, these keys ensure that the streamers have a hindrance-free and best experience while streaming. So that they can enjoy an entertaining live session with their twitch family.
So, to run this process efficiently, do you know how you can stream on twitch while using your stream keys? If not, relax as I have decided to guide you about another exciting fact about twitch.
I have covered all the details about streaming in today's article. So, let's dig in then.

How to Start a Stream on Twitch via OBS
OBS is a fantastic software that is used for streaming. It can provide excellent graphics and other vital tools to improve the streaming quality. Hence, you should know how to stream through this ideal software as a streamer.
To make it easier for you, I have listed some steps that you can follow to steam efficiently.
Head to the "OBS" page.
Tap on the "settings."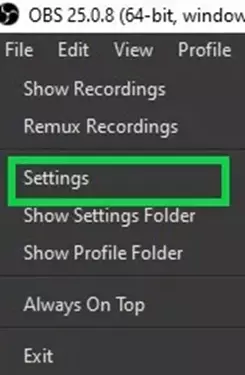 Choose the "stream," and connect the service to twitch by pressing on "connect Account" or the quickest set.

Done? , "login" to your twitch account when you want to stream.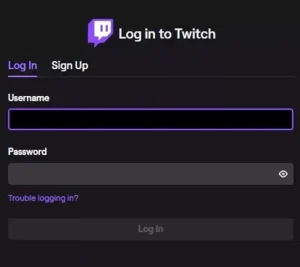 How to Start Streaming On Twitch Pc
Streaming is not simple; many things are required to set. Many streamers are not aware of this but knowing all these details; they can come up with the best streaming session.
Hence, below are some things that are vital to follow before streaming and live sessions.
First of all, plan amazing content that you want to stream

Connect all the devices with your PC

Install the best software and attach them with the twitch account

Add visuals and audio you want in your stream.

Navigate to the best settings for streaming.
How to Stream Mobile Games on Twitch
Now that you know how you can stream and what these are required for. I know to make appealing content, you might seek some other ways. Therefore, in this section, I have shared some details about how to stream game on twitch.
Mobile games can be an entertaining source for the viewer's hence, here is what you can use while streaming.
Log in to your twitch account.

An "app" window will pop up. On that trap on "stream icon" after that, a dialog box will appear.

To notify that everything is being recorded you will see a prompt there.

When you see that, press the "start" button, and you are ready to stream mobile games on twitch.
Hardware Required While Streaming
So, you have got a clear idea about streaming now. Here is the hardware that performs a significant role in streaming.
Microphones

Stands/ mounts

Cameras

Lighting

USB Interfaces

Computers
Conclusion
Streaming is all about appealing content and lots of viewers. Therefore, streamers should adopt all the best methods to ensure that they meet all the conditionals of an ideal stream. Thus, the above are the most manageable ways by which you can stream via any source under a few taps. So, it's time to boost your streaming level now.