Regarding the popularity of TikTok, it is growing day by day, and the number of content creators, brands, and influencers is growing along with it. The more followers you have on the TikTok platform, the more you become popular. There are a lot of content creators around the world that are creating content in different categories globally but, some of them get successfully a huge amount of followership. But who has the most followers on TikTok? Well, it is time to break the curiosity and tell you the truth. In this blog, you will get the most followed TikTok stars around the world that got most of the followership on the platform than others. So, let us start to explore them and make it clear to understand.
Top TikTok Starts Who Has The Most Followers
In this section of our article, we will discuss the top influencers on TikTok that get viral and gain most of the follower's chunk worldwide. Here is a list of these people.
Khaby Lame – @khaby.lame (157 million followers)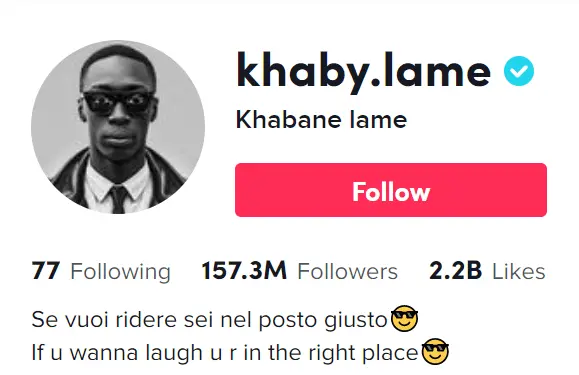 Khaby Lame is a 22-year-old Italian TikTok star who gained popularity for his humorous videos that poke fun at life's everyday problems. He has amassed over 157 million followers on the platform and surpassed all the other TikTokers producing content on the platform and successfully maintaining its popularity worldwide. His unique style of hilarious reactions to someone's video makes him the most popular personality on the TikTok social media platform. Along with TikTok, he uploads his content on Twitter and Facebook so everybody can watch his videos on the go and enjoy his leisure time.
Charli D'amelio – @charlidamelio (150.5 Million Followers)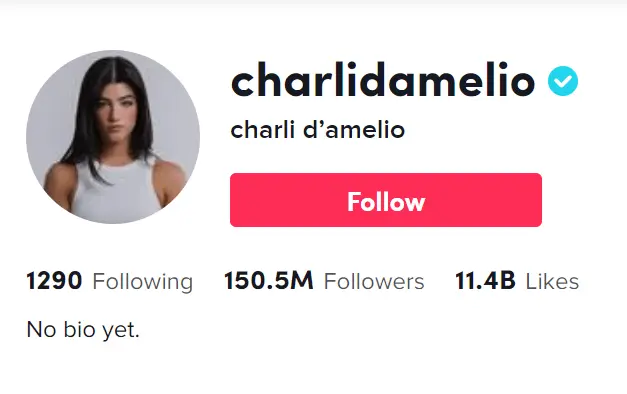 Charli D'Amelio is an 18-year-old American TikTok star who shot to fame with her dance videos. She previously held the title of the most-followed person on TikTok but has since been surpassed by Khaby Lame, the top TikTok video content creator. She has over 150.5 million followers on the platform, and they are continuously growing. About Chali, there is another famous quote, and that is she is the face of New Yorkers. Many famous brands, such as Amazon and Airbnb, collaborated with her, and she is the most expensive TikToker who charges the most amount for collaborating worldwide.
Bella Poarch – @bellapoarch ( 92.7 Millon Followers)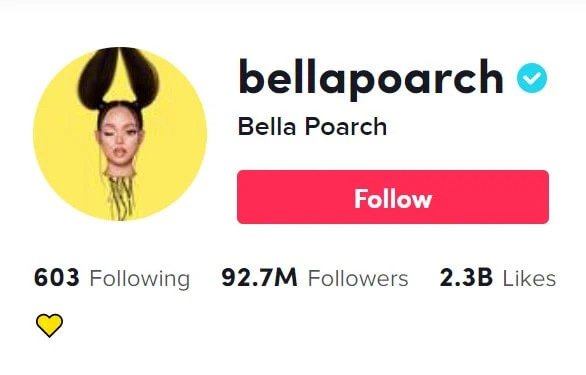 The third in the list of who has the most followers on TikTok, Bella Poarch, comes with 92.7 million followers worldwide. Bella Poarch is a 25-year-old Filipino-American TikTok star who gained attention for her lip-sync and dance videos. She has since become one of the most-followed people on the TikTok social media platform, with over ninety-two million followers.
Addison – @addisonre (88.7 Million Followers)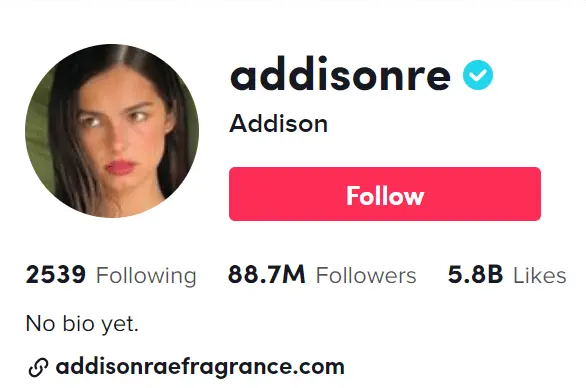 When talking about the fourth most followed personality on the TikTok platform, Addison has successfully gained a chunk of 88.7 million followers across the TikTok platform. The main criteria of her TikTok videos are related to makeup and collaborating with the brands. She is also known for her dance videos on TikTok.
MrBeast- @mrbeast ( 81.3 Million Followers)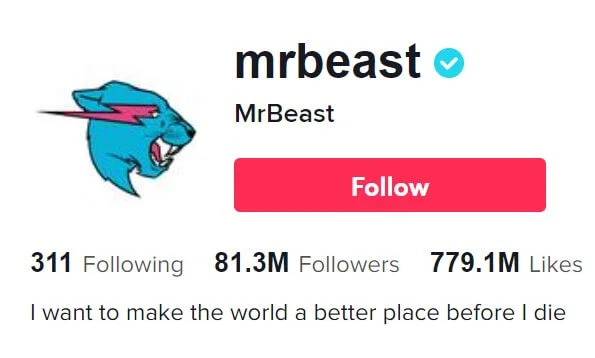 MrBeast is among the most popular TikTok stars recognized by his YouTube channel. He is one who gained so much popularity in 2022 and went from 50 to 77 million followers, and now he has an immense number of followership around the world. Not only on TikTok but also gained popularity on other social media platforms like YouTube and Facebook.
Zach King – @zachking (76.1 Million Followers)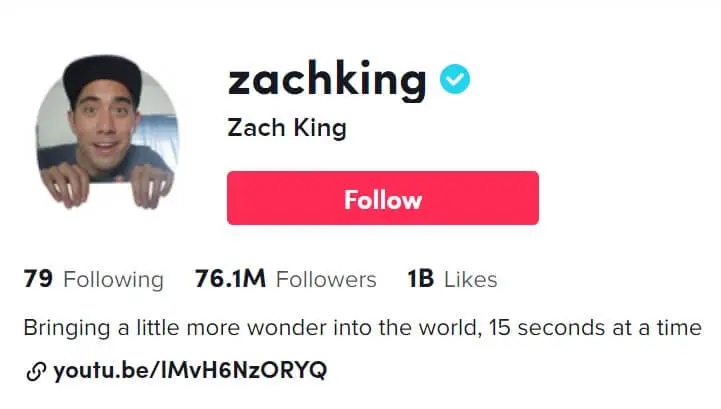 Whether you are a pro transitional at Instagram or a master at editing videos with different effects that create the illusion, you must look at our next TikToker, Zach King. He is an American TikTok star who gained fame with his "magic" videos that use visual effects to create seemingly impossible illusions. He has over 76.1 million followers on TikTok and has also gained popularity on other social media platforms like YouTube and Instagram. People on social media say he is the master of creating videos with visual effects.
What Is In Common Among All Top TikTokers?
There are many things and attributes that are common to who has the most followers on TikTok. Whether we talk about the TikTok Verification badge, less-messy bio, or building a strong personal brand, these all are the most common attributes that help them and most of all, their unique styles grab the attention of millions of billions of users around the world on TikTok.
Conclusion
At the end of our discussion on who has the most followers on TikTok, it can be concluded that Khaby Lame has the most followership on that platform. There are many other TikTok personalities that successfully gained the attention of people around the globe and get the chance to become the most followed personalities. With the help of this discussion, we can also conclude how we can make content on the platform so we can also build a strong followership on the TikTok social media platform. Read this blog and make it easy for you to find the common attributes of these above-mentioned most followed TikTok personalities.