Are you facing your Spotify keeps pausing while you are using it? That could be the case if you gave your Spotify account to another user. The user that you have given your account might change the device. Well, you can check both scenarios from your device. If the user changes the device, you will see the status under the song name. In addition, if that is not in your case, then there could be other reasons for "why does my Spotify keep pausing." In this blog, we will go through all the possible reasons why your Spotify app or account is pausing and all the other aspects related to that matter. So, let us start to explore things and make them useful.
Why Does Spotify Keep Pausing? (Reasons)
If you don't give your Spotify account to another user, then there might be other reasons your account keeps pausing. Here are some major reasons for this regard:
Corrupted files of Cache
Lower Power Mode
Weak Bluetooth Connection
Bugs in the App and crashes on the server
An old version of the Spotify app
Interrupted internet connection
The above are potential reasons that your Spotify app is running inappropriately. If one of the above issues is with you, then you might be thinking about how to fix them. Well, here is everything you need to know why your account keeps pausing. In the next section of our discussion, we will discuss how to fix these bugs in your Spotify account so that you can enjoy your favorite songs on the go.
Turn Off Your Low Power Mode on Your iPhone or Mobile
If you are looking for the answer to "why does my Spotify keep pausing iPhone," then here is the reason for it. The users that use Spotify on mobile or iPhone commonly face that issue due to the low power mode or weak internet connection. With the Lower Power Mode On, the bandwidth becomes weak and causes the continuous pausing of the app. At that time, you need to turn it off so that you can keep streaming on Spotify.
If you are using an iPhone and facing pausing of the Spotify app, then you need to turn off Low Power Mode by following a few simple steps.
Go to your iPhone Settings.
Select or search for Cellular Data Options
Now, turn off the Low Data Mode, and that's it!
If you use an Android mobile to stream on Spotify, then you can turn off low data mode from the screen shutter and turn off the data saving mode.
In Case Your Account Also Open In Other Device
In case you have not given your account to another, then there could be a reason for pausing Spotify and that is recently used in another device. Spotify may pause an alternative account and you can face keeping pausing your app. At that time, logging out and re-log into your account is the only way to stop that annoying thing with you. To do so, here are a couple of steps.
First thing first, open your browser and go to your Spotify account.
At the right corner of your screen, you will see your profile icon. Click on it.
There, you will see the option of Account. Select that option and proceed.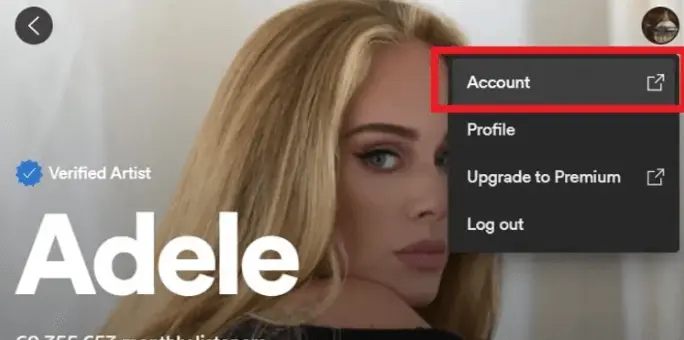 Now, scroll down to the bottom of the screen and select the option of Sign Out from Everywhere.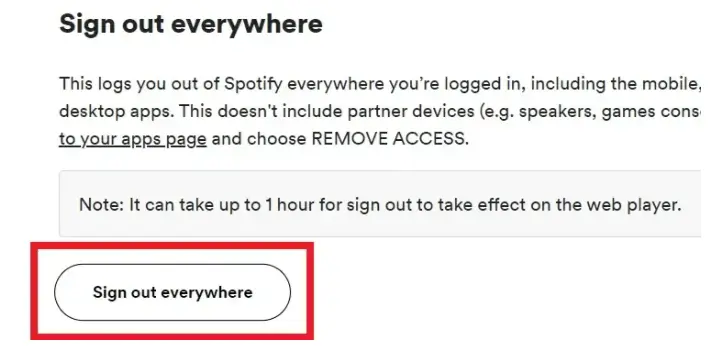 Clear Your Cache / Data
Why does my Spotify keep pausing? Your cache may be the cause of that scenario. If you are facing such a problem with your account, then you should clear your account cache so that the app keeps running smoothly. To do so, there are a few steps that you need to follow. Here are those steps:
On Android
Go to your Android mobile settings and then select the Storage option from there.
There, you will see the list of your mobile applications. Scroll down and select Spotify from there. Touch on it and proceed.
You will see two options there. The first is Clear Cache, and the other one will be Clear Data.
Note that after clearing the storage or cache, you will need to sign in to your Spotify account again, as the above process will remove all the inputs of your account.
An Old Version Of Spotify Can Be The Cause of Keep Pausing
If you are also wondering why music on Spotify keeps pausing, then there could be a problem with your app version. There are many people that are facing such sort of issue as they don't even know about it. It could happen if you turn off the automatic upgradation option in your mobile settings. To upgrade your Spotify app version, you need to open your play store on Android and iCloud from an iPhone. Then, go to the Your Apps tab. Scroll down and select the Spotify app. There, you will see the option to Uninstall and Update. Click on The Update button and just so, and you can update your Spotify account and enjoy your music on the go without any interruption.
There are many people who ask "why does my Spotify keep pausing at 9 seconds?" The answer to this question is as follows:
Why Does My Spotify Keep Pausing at 9 Seconds?
It is a common bug that most of the users on Spotify face with them due to the lack of their internet connection stability or server malfunctioning. If you are also facing such an issue with your Spotify account, then you should upgrade your internet connection so that you can fix that problem and keep enjoying your music on Spotify on the go.
Conclusion
At the end of our discussion on "why does my Spotify keep pausing," we can conclude that there can be multiple reasons for that scenario. You can also learn all the possible potential reasons for their solutions in this blog. So, make sure to read the blog to get a full understanding of what the problem is and how to fix it so you can keep enjoying your music on Spotify.