Are you tired of spending long nights while editing? Are you looking for a tool or feature that can aid you out in this? Well. Relax! Since its launch, twitch has taken care of its users by providing thousands of features and tools. Hence, in this matter, how can twitch overlook the problem of its streamers? To solve this issue and make streamers at ease, twitch has the feature where any streamer can make someone an editor, just like the mode feature.
Many of the streamers are unaware of this feature, and if this tool is new to you, I have good news for you, today I have come up with a topic where you will be able to make someone an editor. But wait! As a beginner, you might get confused with the moderator and editor, so let's clear this ambiguity before starting our main topic.
Difference between Moderator and Editor
Editor and moderator are two distinctive features in twitch that perform different functions. Moderators are able to start, manage, ban, manage subscribers in any stream. However, the editor edits stream info, videos, reviewing, researching, etc.
What does an Editor do?
The above information might not be enough for you; there might be some other actions that an editor can perform. So, here are those functions that an editor can perform efficiently.
Editing video info
Uploading videos
Running commercial breaks
Editing stream info
Starting returns
Reviewing
Searching, sorting, and deleting
Downloading and past broadcasting
Setting channel clipping permissions
How to Make Someone an Editor on Twitch Via PC?
Mostly the editor role is changing the stream title and stream info, but here I will tell you how you can make someone an editor and let me perform several functions. After making someone an editor, it's sure that your burden will be decreased.
Open the twitch account and "log in" where you want to make an editor.
Press on username and head to "creators' dashboard."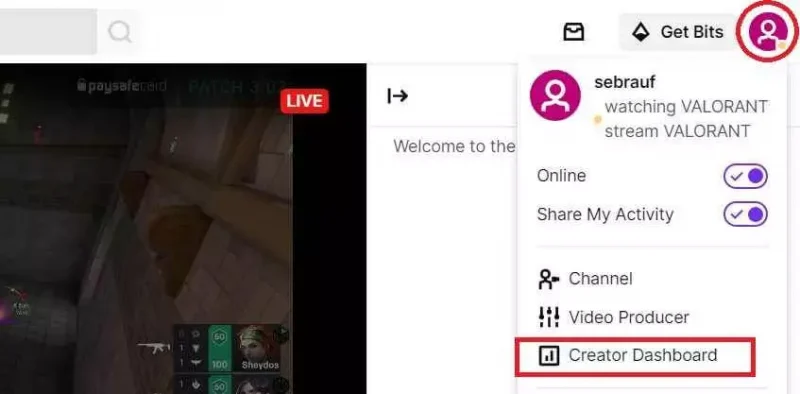 Click on "community" and "roles manager."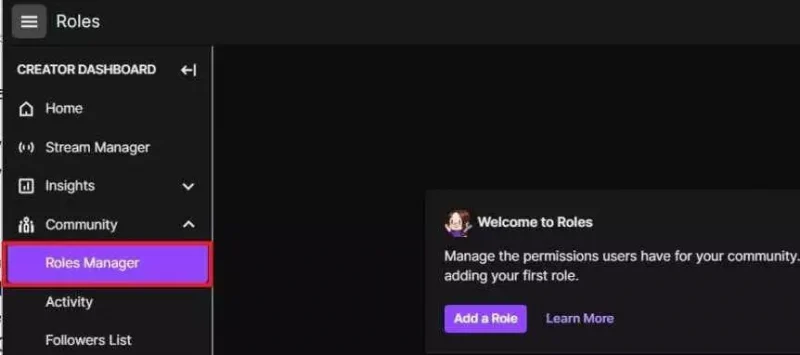 Press "Add new" in the dashboard and "type the user's name" in the search box.
Two options will pop either to choose mode or editor.
Press on "editor" and "save."

How to Make Someone an Editor through Mobile?
Are you done with streaming and want your editor to manage it? Do this process in a few seconds while lying down on your mobile. Below are those strands that you need to follow in this process.
Open "twitch.com."
Press three dots and open the section of "desktop site."
You will view all the options on the twitch desktop.
Tap on your "profile picture" and then on "creators' dashboard."
Choose "community" and "roles manager."
Type the name, choose "editor," and "save."
How to Manage BTTV Emotes by Enabling Editor?
BTTV are some latest emotes of twitch, and managing them sometimes requires a lot of effort. Hence, get an editor that holds the ability to perform this task efficiently. Once you find your editor, here is how you can give him commands.
Go to the BTTV website and ensure you are "logged in."
Click on "creators' dashboard" and press on "editors" from the left side menu.
Tap on "add new editor," type the editor name, and "submit."

How to choose an editor?
Now that you have some idea about the editor, what function can he perform, and how can you make someone an editor? But here is another vital action that you need to do before selecting any editor.
Suppose you are paying thousands to your editor, and he is doing nothing? Well, it will affect your performance. Hence, always consider the following traits in an editor.
Seek a person who has whole experience.
Someone who is a team player
Has excellent communication skills.
Consider someone who has a good reputation.
Choose someone trustworthy, kind, helpful, and friendly.
Frequently Asked Questions
It depends on the task that an editor is performing and under which streamers they are working. According to their capabilities and management, streamers will pay them.
Well, yes, a mode can be an editor simultaneously.
Go to "settings."
Select "roles."
Click on the "plus" icon and manage the twitch channel.
Final Thoughts
Twitch is a lot other than streaming and gaming. You need to manage your videos and information during or after the streaming session. Therefore, many streamers cannot handle this task because they have a workload. Ultimately, this will affect their performance when they show unedited videos to their fans. Hence, making someone an editor is the latest option offered by twitch. Before choosing any candidate, make sure he has all the traits an ideal editor should have. Consider them, allow them to manage your profile, and make yourself at ease.