It is not a rumor that when someone names streaming "twitch" is the name that pops in everyone's head. Undoubtedly, this platform is spreading its roots to almost 50 countries around the globe. Since its establishment, it has won nearly 9 million hearts with its unlimited features, tools, and offers.
Hence, following the route of renowned streamers, many passionate gamers are waiting out there to join the league. But do you know what stops them? Well, it's a lack of knowledge; they have no idea how to make a twitch channel or how to grow your twitch channel. If you are among those starters and looking for someone who can guide you all about twitch. Relax! I've got your back.
Therefore, today I have covered all about twitch in this article. Once you go through this article and know what exactly twitch or what you can do, you will wonder about your rank in the market. All you need is patience, heed, and a lot of knowledge.
So, let's grab some basics first.
What Happens on Twitch?
First thing first – what happens on twitch? It is an essential point to know, especially for beginners. As it's the primary step where many gamers lose offers and membership because they have no idea about what twitch actually is.
Hence, in twitch channels, the streamers interact with their audience with the help of IRC-style chat rooms by using a microphone and webcam. Viewers can either subscribe, comment, or donate to their channel according to the streamer's performance. This is all that happens in twitch but doing this is not an easy process at all. There is a lot you need to know.
Hardware and Software Required for Streaming
Do you think that streaming is all about playing games on a screen? Well, it's not like that with all the essential details; you need to have some software before starting any kind of broadcast. So, here is the list of those software and hardware that are popular yet vital for streaming. To get a marvelous experience make sure that you choose the best quality.
Hardware
Following are hardware:
Microphones
Stands/ mounts
Cameras
Lighting
USB Interfaces
Computers
Software
OBS Studio
vMix
Streamlabs OBS
These are some software that is the choice of pro streamers. These help a lot in gaining multiple tools, loots, and in-game features.
Create Your Account
Now that you know what Twitch is, it's time to climb the mountain now. Create your Twitch account with the comprehensive steps discussed below.
Press the "sign up" button by writing www.twitch.com on the search bar
After pressing add all the essential details.
Enable two-way verification for security
Enable 2FA
Setting Up Twitch Account
There is a lot that needs to be done before you take a seat and press your PC button for streaming. Therefore, to help you grab things easily, I have listed down some required threads while setting up.
Connect Twitch Account with OBS Studio
Once you know all about the essentials of twitch, it's the point of the main topic. These are some steps to follow before starting your stream. Hence, connecting OBS Studio is the first step.
Below are some strands to connect OBS Studio with your twitch account.

Open your OBS Studio and press on "settings," and click on "file."

Choose "stream" on your left and "twitch" on your right as service.

Once done. Press on "connect account" and "login" to your account.

Press on the "Apply" button, and you are connected.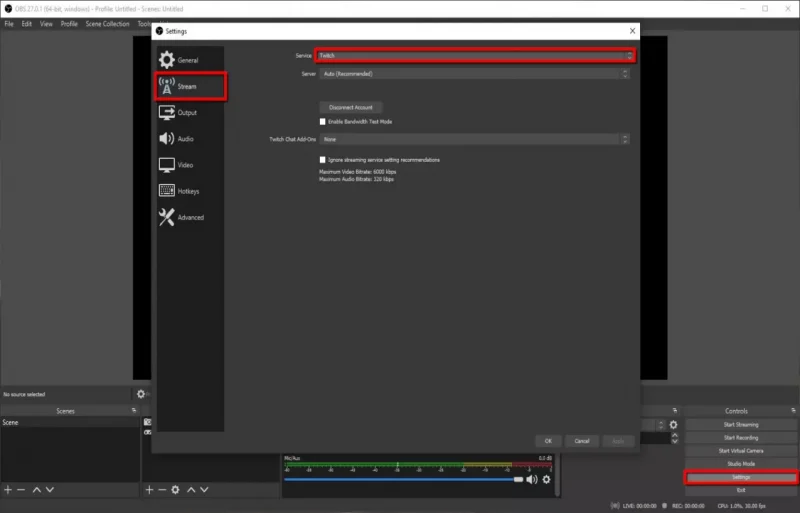 Configure OBS Studio
Below are the steps to do this process:
Press on "settings"and click on "file."
Choose "video" from the left corner and set your base and output resolution.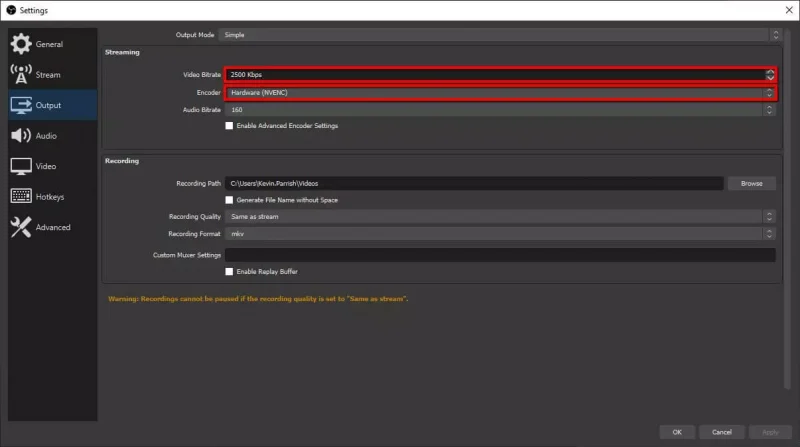 After that, press "apply" and choose different "outputs."

Below "streaming," select" video Bitrate" and an "encoder."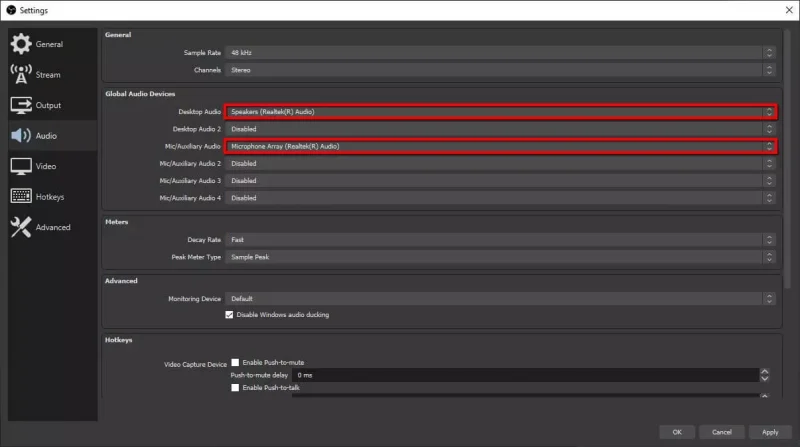 Choose "audio" for setting base.
Under "global audio devices," press on "desktop audio."
Choose the appropriate source and "apply."
Create Scene
Choose "scenes" from the bottom right corner and press the "plus "sign.
Type a name and press "ok."
Under "sources," press on the "plus "sign.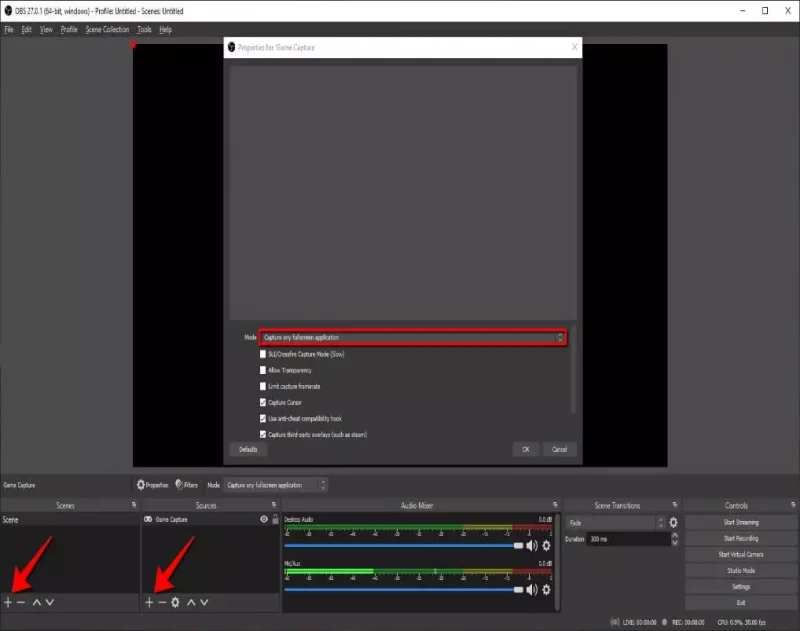 Choose "game capture" and press "ok."
When the properties panel opens, choose a "mode" and enable other elements you want to add.
Then choose the "sources" and "plus "sign to select "video capture device."
Enter the name you desire and press "ok."
Add Twitch Chat
Successive is the process to add chat on twitch before streaming. This option will let you interact with your fans and viewers. By this, you will get a maximum number of donations, creative ideas, and sponsorship while streaming.
"login" and press on "profile."
On "channel," choose "chat."
Click on the "clog" icon, press "pop-out chat," and copy the URL.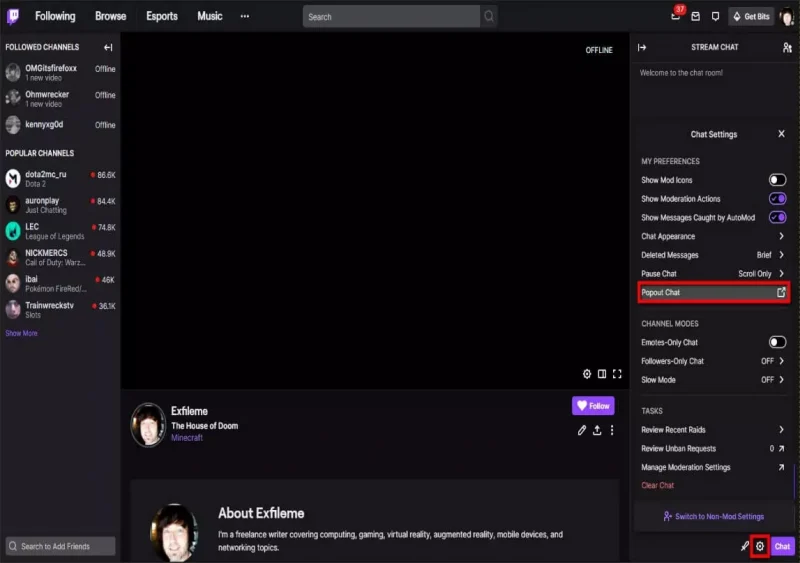 Now in the OBS channel, press on "view" and choose "docks" and "custom browser docks."
Enter name, paste UPL, and "apply."
Ready to Stream
Now you are set up for an ideal and entertaining stream.
Start the game in the PBS studio, press on "start streaming" when you are ready, and choose "stop streaming" when you are done.
How to Customize Twitch Channel?
Here is the good news for those creative streamers who love colorful overlays on their twitch account. Below are steps that will guide you on how to customize twitch channel.
"Login" and choose "about" by pressing on your profile icon.
Press "edit panels," and to edit your Avatar or picture, click on "creator dashboard" and press on "channel" under settings.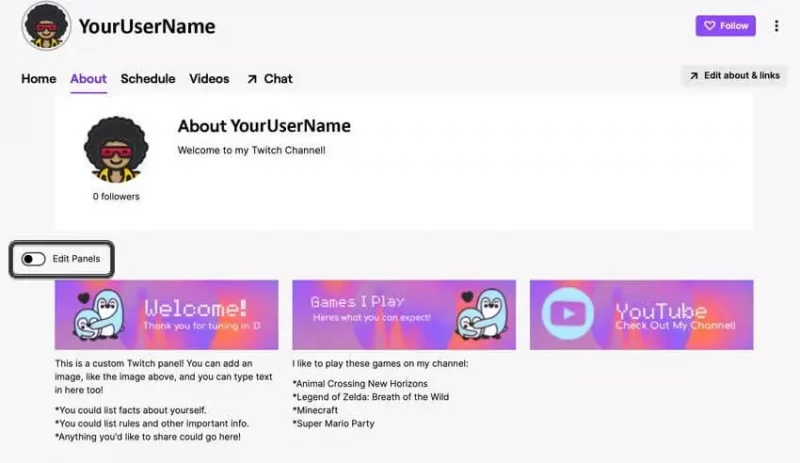 Click "brand" and "update profile picture."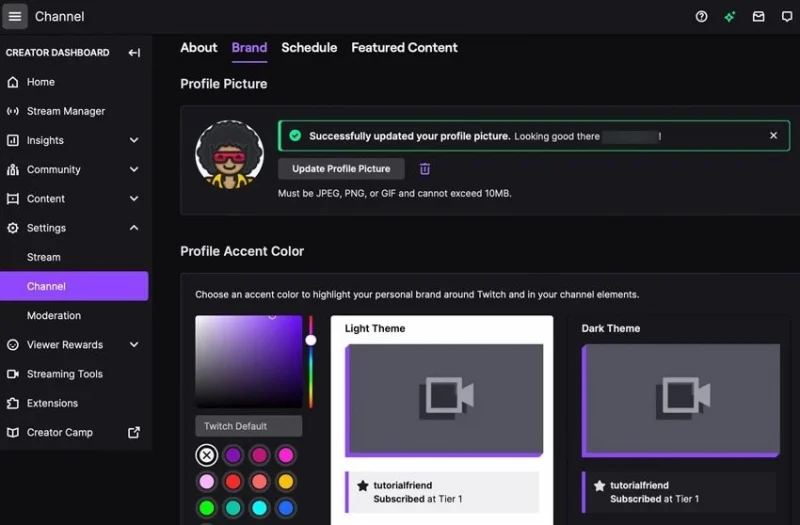 In the same section, scroll down to customize profile banners.
Choose the banner you want and press on "upload" and "save."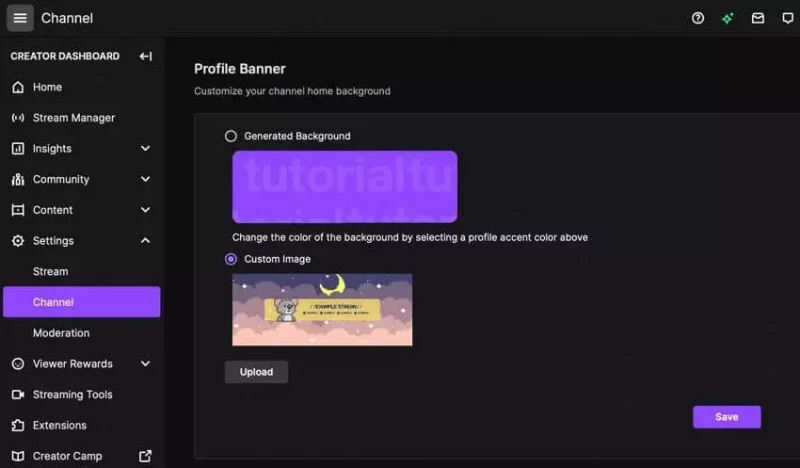 Moreover, to customize your player banner, "update" by choosing a file from your computer.
1920-1080 pixels are suggested and "saved."

How to Grow Your Twitch Channel?
Making a profile and broadcasting is not just enough. You need to have the abilities of an ideal streamer and the ability to promote your channel. Here are tips that you can opt for and join the league of legends.
Make a remarkable profile

Set high objectives

Use top-quality tools

Keep interacted with fans

Continue posting regularly

Set a goal

Stream regularly

Value your audience

Play fun games

Interact with viewers

Opt for sponsorship
Best Twitch Channels
Want to get motivation? Here are many twitch channels that are touching the heights of the sky. These names are ranking for a reason because they have adopted all the qualities of pro streamers.
Below are those names:
Frequently Asked Questions
Final Thoughts
Setting up your twitch is necessary as it is the first step when you install your twitch account. This is because by this you will make a lot of things easier for you. Once you know what and how you have to do, it's sure that you will never face any issue while streaming. Above are the comprehensive steps that are vital for every beginner to grab and get ranked. So, stop waiting, avail this guide and make yourself capable of joining the legend's league.