We are entering a new era after a few days, it's sure that twitch has made many revolutions this year, and they are going to spread everywhere. Therefore, to maintain your reputation while using those innovative features is compulsory. As there will be new competitors in line with the best tools and abilities. But do you know how you can still compete with them? Well, through your name. It's a source that will help you to attract multiple fans and viewers.
Therefore, having an attractive yet straightforward name is very compulsory for every streamer. If you are among those who want a competitive name to rock in the market, here is a lot you need to know. Just like, do you have any idea about name generators? They are online sources that help you to have an appealing and distinctive name for your account.
Moreover, today hundreds of generators are doing this job, and millions of streamers consider them. Hence, if you are a beginner and want to know what it is, you are at the right place.
Today I have covered an interesting topic that will thoroughly guide you about setting your identity – your name.
Tips to Choose a Name
Selecting any name, especially when millions of competitors are ahead of you, is daunting, but it's not impossible. Choosing creative, attractive, and memorable names requires innovative and robust cognition along with dedication. Developing those qualities is compulsory for a streamer if he wants to be a league member.
Therefore, in this section, I have helped you by sharing some tips to make an attractive and soothing name for your account.
Keep It Simple and Short
The more complicated your name will be, the fewer your followers will be because no one loves that label either that is unpronounceable. Therefore, choose a simple, short, and utterable name that pleases the listener. It will help you a lot in ranking for sure.
Choose A Permanent Name
Twitch allows you to change your name after 60 days. To do that, you also have to redirect your viewers to a new URL that can irritate them sometimes. It is another leading strand that can cause loss of fans or followers. Therefore, choose a unique name for the long term so that you should avoid shifting your audience.
Avoid Using Numbers or Letters
Many people believe that choosing additional numbers or letters in their name will make their account more appealing and stylish. Well, it's not like that, as especially in this era people love simple and unique names. Therefore, many pro streamers now suggest that there should be no letters or different numbers in their name. It looks odd as well.
Be Creative
There is always a creative side in a person that needs to be explored. Hence, to gain the advantage, opt for that side, consult different expert streamers, get some ideas from their names and come up with a thrilling idea. Collect multiple names and choose the best among them to be chosen prime among all streamers.
Secure Your Account for Future
Avoid using your name according to current trends. For example, if your account is new as a" Fortnite gamer" later you decide to renew it and explore, it will affect you. It's because you will have to change your username too that will allow you to redirect viewers to a new URL. Therefore, to avoid this hassle, stick to one unique thing; this will secure your future.
Primer Twitch Name Generators
Sometimes choosing a name in your name is quite confusing and hectic. Therefore, guidance is always required. For that, multiple generators help in selecting innovative and distinctive characters. You have to add the keyword of your name that you have chosen and add it to the generator. A list of names will pop up, so choose what appeals to you.
So, to do this process, let's see the best twitch name generators of 2022.
Spinxo
spinXo is the latest and frequently used name generator by the streamers. While using this, you have to add the keyword and press the button; you can choose different keywords to get other names. See what suits you and spin it till you get your name.
Welers Twitch Name Generator
An IP-powered twitch name generator that is used by 1 million twitch accounts is welers. It's free of cost generator that allows you to describe your account to have catchy names.
Jimpix
Want to make a two-letter name? Jimpix is there to assist you. It's a random name generator that is best for two-letter account names. It allows you to enter the keyword; after that, two categories will be shown, you can choose to make two-letter names for your account.
Generator Mix
Another one of the most popular twitch name generators on the row is generator mix. This generator aids in having a unique name. Do you know that it's the most popular generator among streamers? Well, it's because it's easy to use. You have to add keywords, numbers, and underscores to have a perfect name right in front of you.
Generator Land
Next is generator land that is unique among all. The distinctive aspect of this generator is that it doesn't allow you to add keywords or numbers. Well, you might be wondering how it will create twitch names then? It's simple; you just have to fill in a few questions asked by this generator. These queries will be related to your personality, then an appealing list of names will be pooped on the screen to evaluate your traits. You can mix them to create a unique name on your own.
NickFinder
Just like its layout, this generator is also appealing and holds the ability to create notable names. Add keywords and choose what suits your personality.
Cool Generator
Probably it's the easiest generator to allow you to add keywords associated with the stream and overall length of the name. Keeping these threads in storage, this generator will show you thousands of cool names.
NGenerators
The best thing about this generator is that it comes with a thousand plus categories of names like funny, cool, anime, boy, superhero, etc. You have to select a specific category and choose an ideal name for your account.
Fantasy Name Generator
To choose a name according to a specific category, this generator is good to go. Before making any unique names, it comes with animals, dwarf, griffin, etc. Once you choose a category, you will have a list of names in front of you. So, choose that suits your account.
The Name Generator
To find an excellent gamer name that attracts everyone, this generator is best to consider. It asks you to add the suffix and prefix of the keyword to create several names.
How to Change Twitch Name?
Now that you have known about some tips and best name generators, let's also discuss how you can change your twitch name. Before that, let me tell you that your twitch name is different from your display name. It's an identifier that also exists in the URL of your twitch account. If you want to change the twitch name, you will have to do it after 60 days.
Hence, below is the process to get this done in a few minutes.
Open "twitch account" and press on the "profile icon.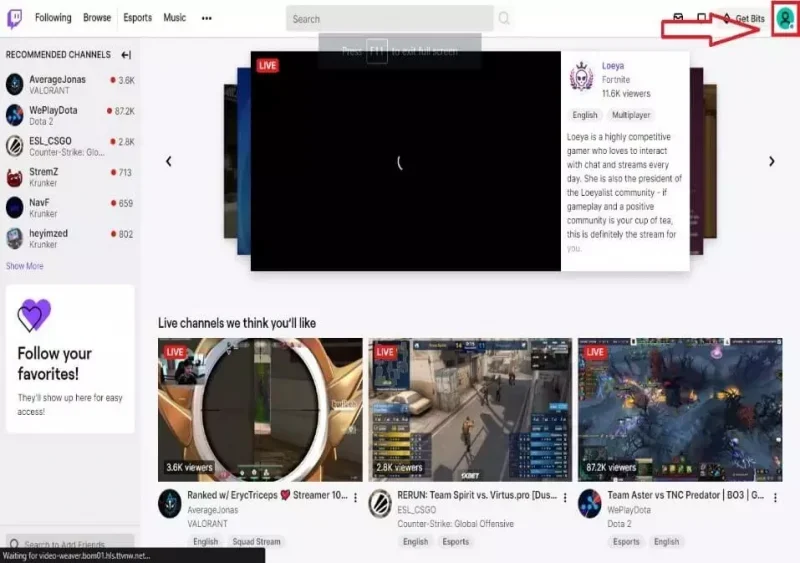 Press on "setting" and go to "profile."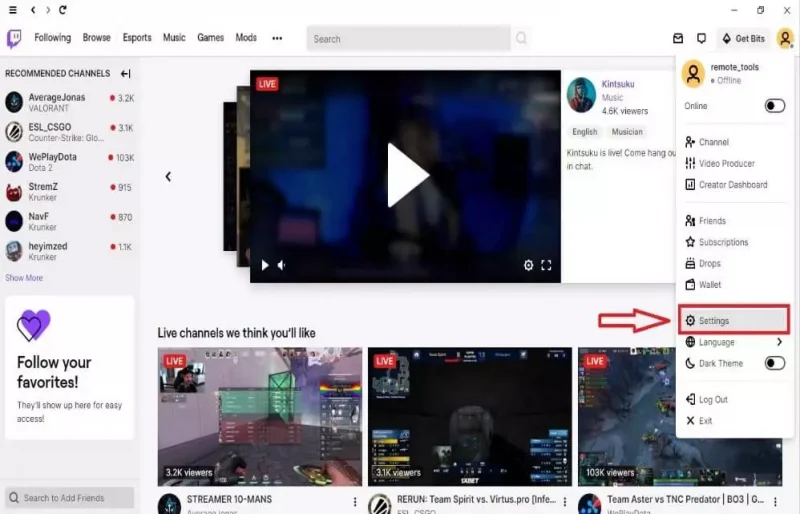 In the "username field," type your new name.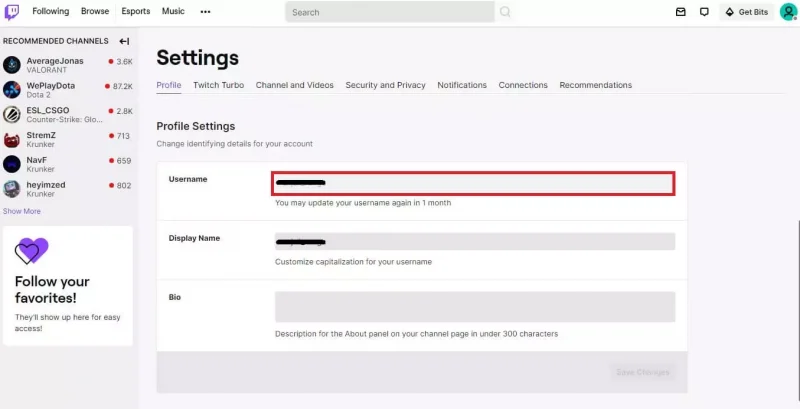 Press on "verify" and authenticate your password.
Conclusion
A name is considered the identity of a person, and for a streamer, it shows the world their abilities and aims. It represents the personality and talents of streamers. Therefore, choosing a perfect name that meets all these trends is quite hectic. Hence, to make it simpler, twitch name generators aid in forming a unique name for streamers. Above are those latest and easy-to-use generators that you can utilize and shine on the streaming platform.