It is usual to be interrupted while watching a video on YouTube often. The YouTube platform is undoubtedly the second-largest browser that people around the globe use. It is normal if you sometimes face trouble watching your favorite videos on YouTube. On the other hand, getting the video paused after a while every time can be a reason to take the initiative against it to resolve it. You are on the right track if you are also facing such troubles. This guide will lead you to understand each problem related to Youtube pausing and also tells you how to stop YouTube from pausing with a step-by-step approach.
Why Do Videos on YouTube Keep Pausing?
As mentioned above, facing rare pausing while watching YouTube videos is an occasional scenario. But, if this happens most of the time, there must be some sort of reason that must be tackled. There could be multiple reasons for pausing a YouTube video, such as you are using an outdated version of YouTube, your internet connection is not working well, or YouTube's default settings turn on pausing. Multiple reasons can cause facing video pausing issues on YouTube. In the next section of our blog, we will discuss all the reasons in detail. In addition, we will find the solution to these problems so that things get easy for you.
Causes and How To Stop YouTube Form Pausing?
This selection will show you all the possible causes for pausing a video on YouTube and their solutions. So, let us explore them one by one.
YouTube's Auto-Pause Feature
It sometimes happens that YouTube's default settings turn on, and you mistakenly turn on the Auto-Pause settings. If this is the case, pausing YouTube videos can bother you while watching videos on it. The Auto-Pause feature of YouTube allows you to pause your video if you go elsewhere. In other words, when it sees any non-interactive movement, the auto-pause option automatically pauses the video. That is why if you are cooking, cleaning, or working and this feature is On, things get daunting for you as it will bother you too much and can ruin your experience.
How to Stop YouTube from Pausing When Auto-Pause Feature On?
When we talk about stopping Youtube from pausing when its auto-pause feature turns on by default, third-party software comes in handy. There are multiple options are available that you can use to resolve this problem by downloading an extension. You just need to enable the AutoTube extension to your browser so that everything gets easy. With the help of an extension, you can turn off the auto-pause feature of YouTube and enjoy your video-watching on the go.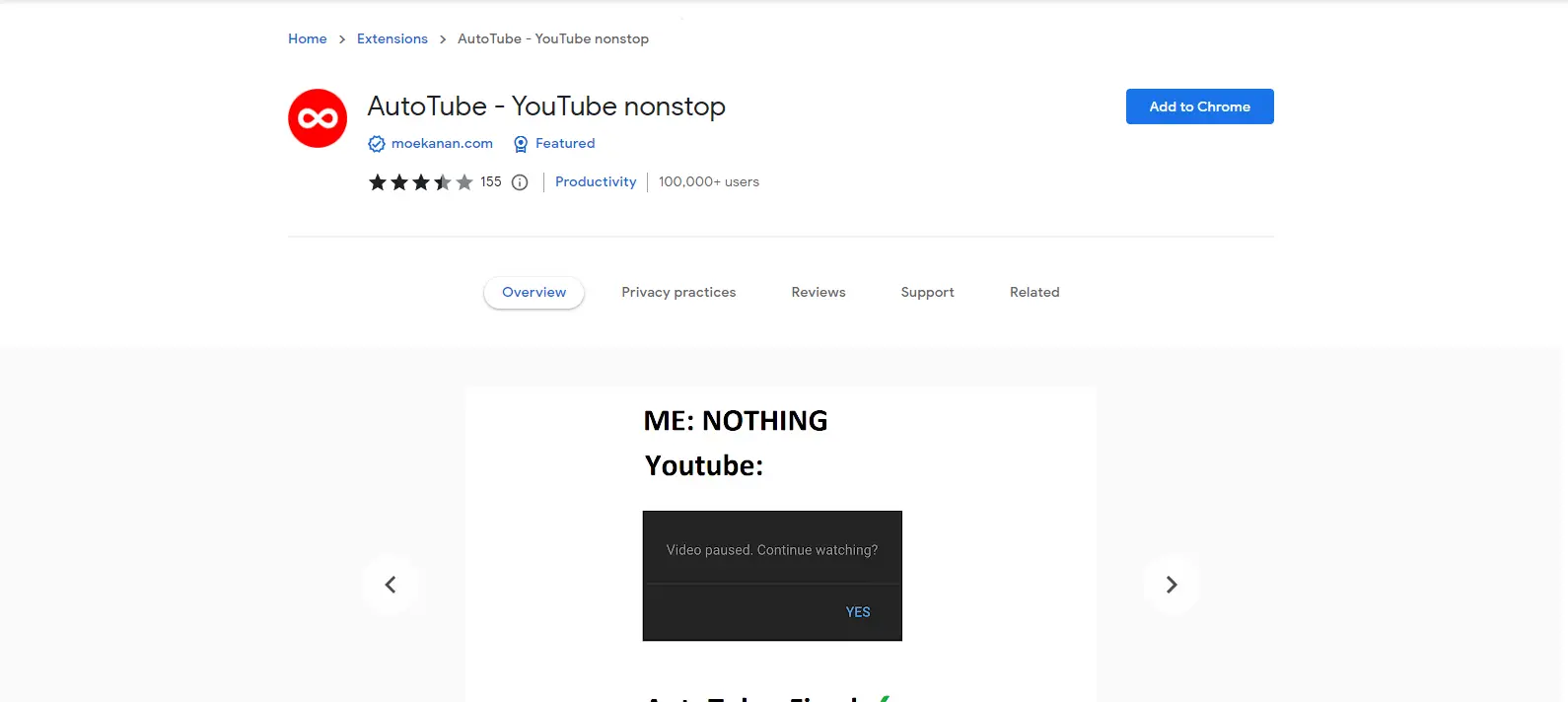 There Can Be a Network Interruption
In most cases, network problem is one of the main causes that you might be facing the video pausing problem. It is not a big problem that you are facing such an issue as when your network gets down, the YouTube algorithm automatically pauses the video, and at that time, you face the pausing video problem. If you face that problem, you must go for the following solution.
How To Stop Pausing Youtube Videos When Its Network Issue?
To confirm that you are facing a network issue, open a new tab on your browser and load the page. If the page doesn't load, then it must be the network issue that your YouTube video gets paused. In that case, you can run a speed test on your browser so that you can check the speed of your internet connection. To do so, you need to search for the speed test on your chrome browser, and there, you will find out the way to run a speed test. If you find out that your internet connection speed is low, try to restart your router or try to relaunch the browser so that things get viable for you and you can enjoy your YouTube videos on the go!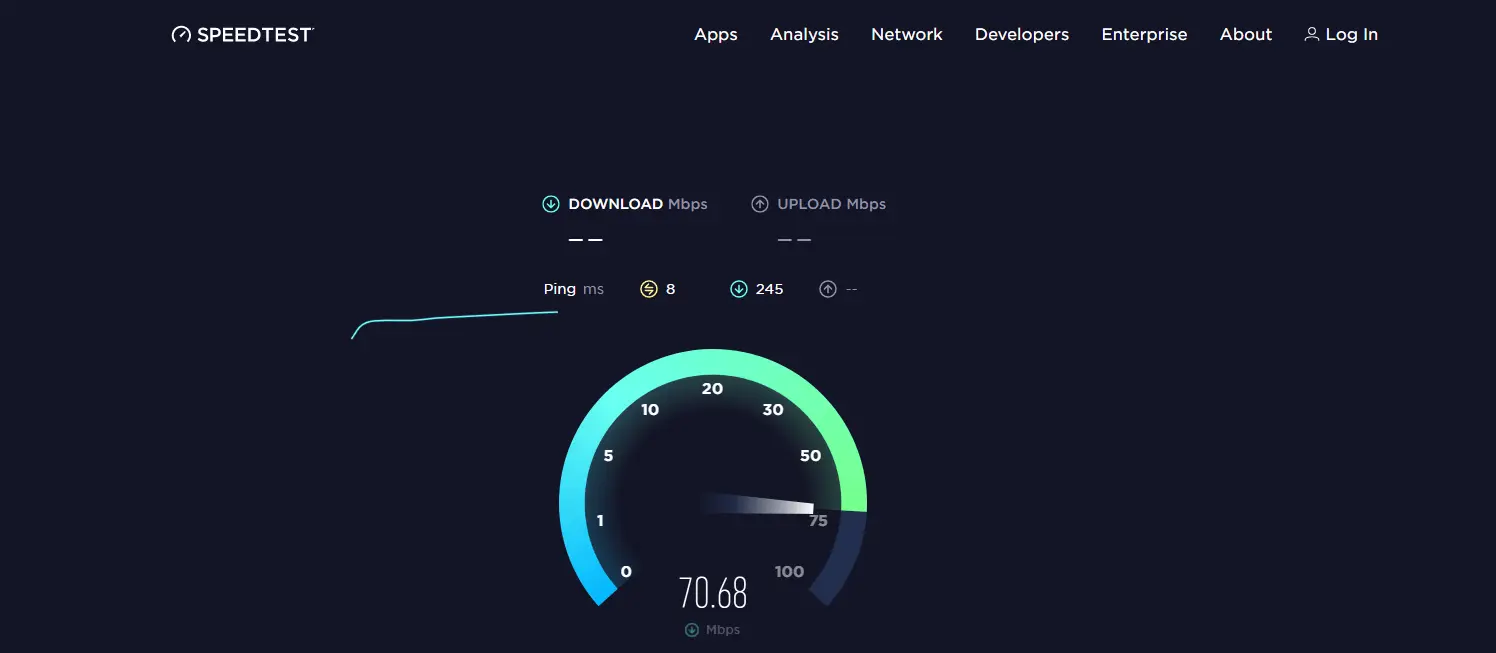 YouTube Cache
If you are done with the above discussion on stopping YouTube from pausing, this step will tell you another insight-reason happening it. The cache is the storage that youtube stores to play a video again fastly. A lot of caches can cause frequent YouTube pausing, which could bother you so much. At that time, you need to clear your YouTube caches so that you can enjoy your streams on the go.
How To Clear YouTube Cache?
This section will let you know how to delete the YouTube cache so that continuous video pausing can be prevented. Here are a few simple steps to follow to delete the YouTube cache from a mobile or browser.
The first step is opening the setting on your mobile device or browser.
Now, search the YouTube app in settings and Storage and Memory on your browser so that you can delete the YouTube caches.
After performing the above step, you will find out the option of clearing the cache. Tap on it and make sure not to click on the Clear Data option as it will delete all the data related to your YouTube account.
The above are the main reasons that you are facing continuous music pausing on YouTube. There can be other reasons for this matter, such as your antivirus taking action against the YouTube browser. In addition, YouTube has a feature named "Remind Me To Take A Break," which can also be the reason for paying YouTube videos often.
Conclusion
The above discussion on how to stop YouTube from pausing allows you to learn the possible reasons for such happening. In addition, the above debate also tells you how to resolve these issues with a mastery approach. Moreover, this discussion also leads you to the solutions to all the possible problems you might face related to pausing a youtube video. So, make sure to get through this information to enjoy YouTube videos without pausing.