YouTube is one of the most popular platforms after Google, allowing you to watch, upload, and interact with billions of users worldwide. The main reason for such a huge influence and likeness is the amazing features based on the user experience, enabling them to use it in exceptional managers. Whether you are a content creator on youtube or just a simple user, tons of features allow you to use this platform with ease and simplicity.
If you have watched a video on YouTube, you might notice that the video is sectioned according to the idea of that part. That partition of a video on YouTube refers to chapters of a video. There are multiple benefits of making chapters in a video on YouTube. Whether we talk about user easiness or discuss content elaboration, numerous advantages exist to making chapters of a video on YouTube. But do you know how to add chapters to YouTube video so your subscribers can easily find out what they are looking for? Well, you are in the right place to find it, as we are going to discuss every aspect of this matter in this blog.
So, let us start with the basics, and after that, we will talk about how you can add chapters to your videos and their benefits. So, let us start it right away!
What Are YouTube Video Chapters?
Different sections in a video part of it with a suitable title refer to chapters of a video that allows the users to go to their required section to watch directly. This feature is one of the great features that YouTube provides its users so that they can make their content and search for content more targeted. This is all about the YouTube video chapters.
Which Type of Content Need Chapters?
There is no restriction that you must put chapters on a specific type of content. You can add them to any kind of video. Still, mostly, they are used in educational videos, a webinar, interviews, or a broadcast so that people can understand what content has been discussed in what part of the video. The reason for this specification is that different aspects and topics come under discussion in such kinds of videos.
That is why YouTube chapters come with a handy approach to separate each part of the discussion. They allow the content creators to make it easy for their viewers and subscribers so that they can easily jump to their derided part of the video rather than watch the whole content. Now, you are good to know "how to add chapters to YouTube video" to make it easy for your subscribers and let them watch what they want to!
How To Add Chapters To Your YoTube Video?
When adding the chapters to your YouTube video, things get simple and need to follow a few steps. This section of our blog will let you know how to add chapters to a YouTube video easily. So, let's roll on it!
The first step is to log into your YouTube channel and go to the uploaded videos. If you did not upload a video where you want to add chapters, upload it first.

The next step is to select a video that needs to be chaptered.

After selecting a video, the next step is to click on the Edit option.

Now, click on the Details tab so that you can proceed.

In the description box, paste the template and then change the timestamps so they can be matched to the video context. After adjusting the timestamps, name them according to their context so that users can understand what this part of the video is all about.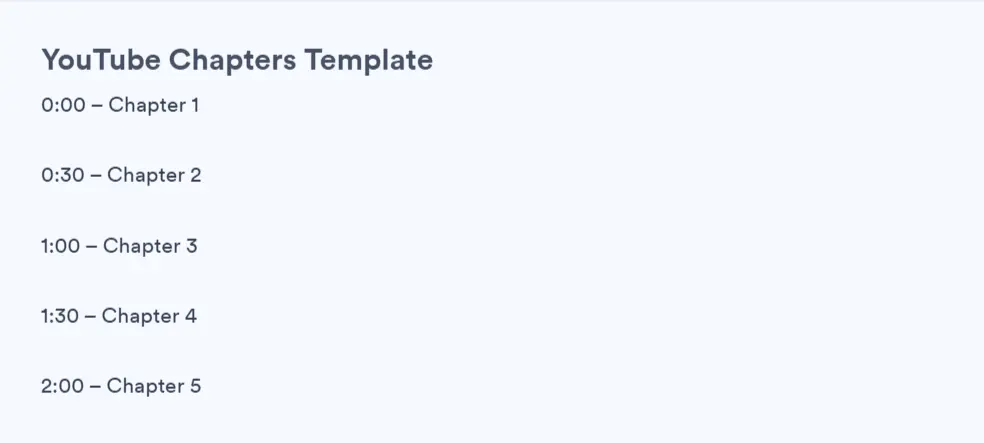 After completing the above steps, click to save so that chapters can be saved for your videos.
Here is how to add chapters to YouTube video, so things get easy for the users to watch and learn. When you are done with adding chapters to your video, YouTube will automatically detect them and make the sections of your video according to your commands. Now, let us find out why you should add chapters to your YouTube videos so that you can add them properly and with ease.
Why Should You Add Chapters To YouTube VIdeos?
There are multiple reasons you must add chapters to your videos. In this section of our blog, we will discuss one of their most important.
Chapters Make Your Videos More Consumable
Just imagine that you need to find out how to get notifications about your Twitch activities; what will you prefer- whether to watch the whole video and then get the idea or get it with a title along with its part in the whole video? Well, the second approach will be the best and also save you time and let you know what you want to know!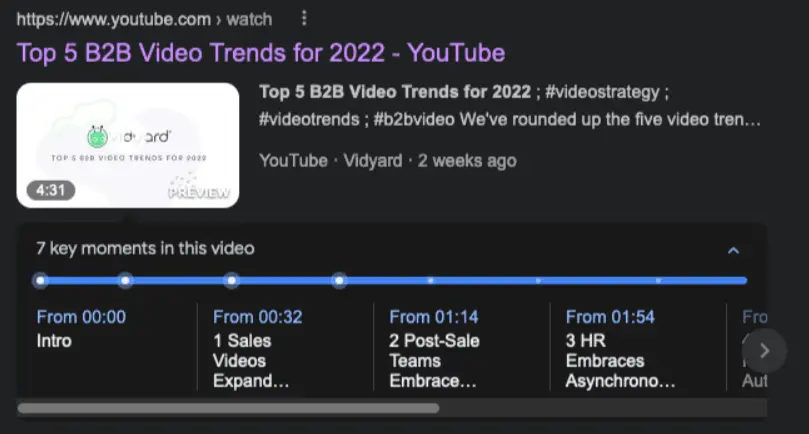 You might think that chapters could reduce your channel's watch time as people will skip the previous part of the video. It is not like that; this approach will increase your content's credibility and allows you to attract more viewers.
Chapters Will Help You in SEO and Make it More Discoverable
When it comes to making your content more accessible and discoverable, search engine optimization matters a lot. It is so because, with the help of named sections, Google algorithms easily understand your content and what it's all about. Due to this functionality, chapters will allow your content to be more accessible to your audience.
Conclusion
With the above discussion on "how to add chapters to YouTube video," you can understand how important they are for you as a content creator or a user. With the help of the above discussion, you can find not only the way to add chapters but also the categories used frequently. Read this detailed discussion so you can make everything more accessible for your YOuTube subscribers and can attract more of them.