Everyone knows about the best streaming platform, also known as Twitch. Due to all-in-all features and many other aspects, Twitch quickly gained popularity amount the users soon. In the last few years, Twitch has become more popular among people due to incredible streaming and entertainment. In our opinion, the primary reason for becoming the most favorite platform is the easy user interface and functionalities according to the users' intent.
Well, Twitch has started premiering videos for the streamers. It's the best way to get thousands and millions of users to earn a handsome amount. Now you all must be curious about how to stream switch on twitch without a capture card.
This ultimate guide is shared with you that will provide a detailed answer that how can you stream switch on twitch without a capture card.
The simplest way to set up the perfect image quality is by having the switch connected to the dock to Xbox. To a PC running the Xbox application, then finally connected it to OBS that is online with Twitch.
What you need to include:
It is needed because the console Xbox makes a great substitute for a capture card and is basically a common fixture in the gamer's world.
Twitch recommends having at least an Intel Core i5-4670 processor. Laptops are not recommended for this process.
Yes! You need to have good and reliable streaming software. The popular options are OBS studio and Streamlabs. Both software can be connected to your switch to a live Twitch Stream.
This process requires good internet connectivity with a speed of at least 3MB, which can be attained easily at home Wi-Fi or via Hotspot.
Process of Stream Switch without capture card in 2022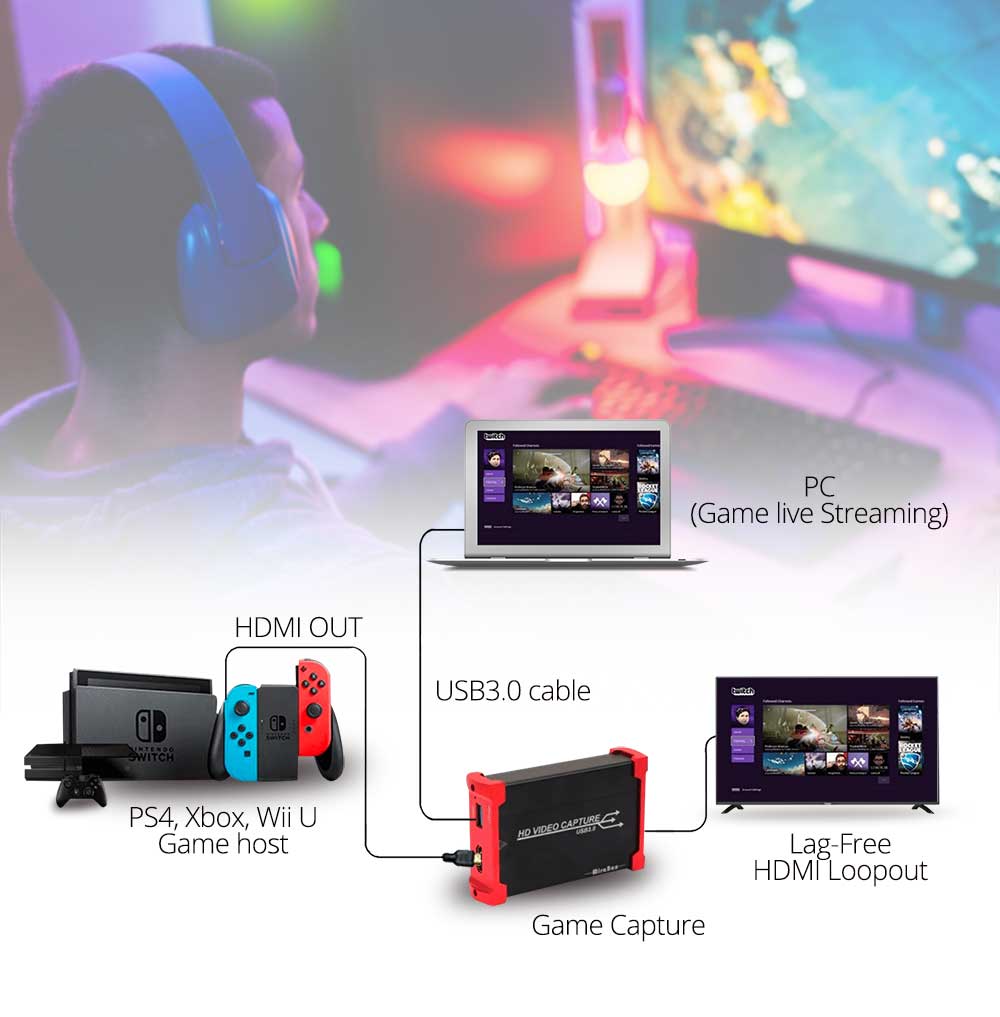 Now here we are learning that how to stream switch without capture card and how to stream switch on discord.
Step 1: Connect the switch to the dock
Step 2: Now use an HDMI cable to connect the dock to Xbox
Step 3: Now connect the Xbox to the monitor
Step 4: Now boot OneGuide on Xbox and turn on the switch. The picture from the switch will start appearing on the monitor.
Step 5: Connect your Xbox to your PC while using the Ethernet Cable. Wireless is not ideal for this process. It is recommended to set up the consoles in the same room where the PC is located.
Step 6: Now in this second last step, you need to install the Xbox application on your PC. Monitor the Xbox console in the application as it will now show you about the switch.
Step 7: You are now streaming your Twitch and can easily go live as you would go with a regular game booted from your PC.
I hope this process is not confusing to stream switch to PC. Step by Step guide is provided to all users. I hope this guide will work out for you. You can comment below on your achievements after following our guide.