Twitch (one of the best interactive live streaming services) is available, but if you want delayed streaming. Although a delay in streaming will help you avoid stream snipping issues, and for this reason, a delay in streaming is required in tournaments and scrims.
It is totally up to you to delay in streaming. You can easily delay streaming as it can be as 10 seconds and as long as 5 minutes. You can easily change stream delay as it is straightforward and can be delayed straight in your broadcasting.
Stream delay is now available in almost every broadcasting software. The primary purpose of this feature is to increase the period that means it's a bit delayed in actually happening and showing up on stream. At the same time, the delay of the stream is dependent on your internet connection. You can also delay streaming for a specific period as per your preferences.
Now you must be thinking about why and how stream delays are purposeful. Stream delays can help avoid stream sniping. Viewers with a lousy internet connection and any internet issue can quickly get stream delayed and enjoy the game, movie, or tournament meanwhile. But, unfortunately, stream delays are also not advisable for many reasons. They are generally used for some purposes or at specific events and tournaments.
Many people don't want to use stream delay in average delays because it can stop the interactions of live chats. So, at that time, the longer delays will be a more extended break for chats. Hence, stream delays are recommended only for some reasons. Otherwise, it's a big NO for delaying in streaming.
Changing Stream Delay on Twitch
People using Twitch might be aware of the feature in which Twitch has an option "low latency mode." While using this option will help to more minor buffering and delay if you have a terrible internet connection.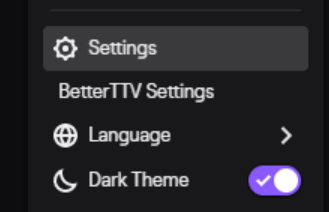 Turning on the option of low latency mode on Twitch will allow the viewers to stream in a short time as delay as possible.
To use the low latency mode, you need to follow these steps:
Step 1. Log in to your Twitch account. 

 Step 2. Now click on Channel and Videos tab on Twitch.

Step 3. On the next page of Twitch, scroll down to the option "low latency Mode."

Step 4. Save your settings, and you are done with it.
Twitch is one of the most popular & reliable streaming service providers. You can reduce stream delay easily by following the simple steps mentioned above. Low latency mode is super easy to activate. I hope this article will be helpful for you, and that you can change the stream delay on Twitch.