Twitch is an online opportunity for gamers that allows you to connect with their admirers and subscribers, make content, and share their hobbies with them. This process is usually known as streaming. Through this, many gamers have gained a reputation in the world of gaming and streaming. Hence, Twitch streaming on Xbox is the best way to earn reputation and wealth.
But are you tired of old features? Want to level up this game? Consider Xbox, a Microsoft gaming console brand released 22 November 2013 in Australia, Canada, Brazil, France, Italy, Germany, Spain, New Zealand, the UK, and the USA. This platform is able to connect gamers to television and other display screens and provide excellent graphics while streaming.
Want to understand how to stream on Twitch from Xbox? Here in this article, I have gathered the simplest and easiest steps from streaming on Xbox and having the best experience of your life.
So, let's dig in then.
Before streaming on the Xbox, you need to install the twitch app on it. Hence, below are the straightforward ways to complete this process.
On your Xbox One, open the "store" tab from the dashboard.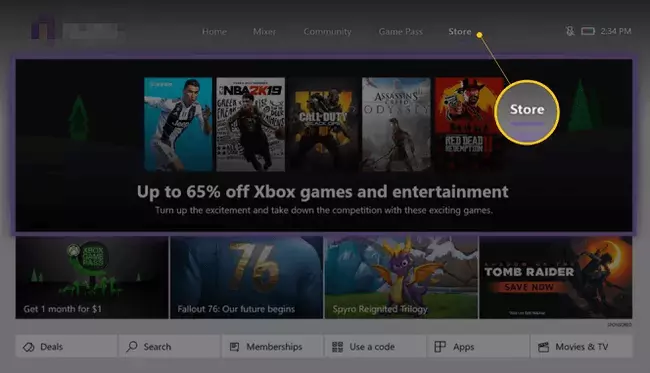 Press on the "search" icon.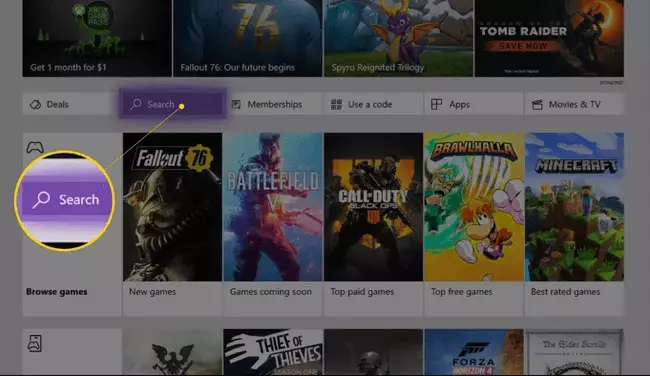 Write" twitch" on the search bar and trace the purple app. Once you find it, press on "Get" to download it free on your Xbox One.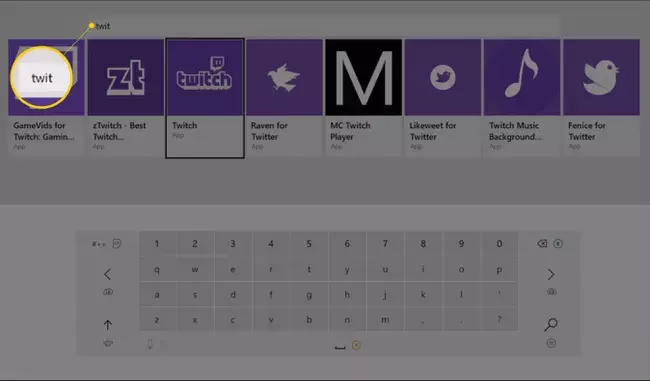 Your twitch app is installed on the Xbox one and ready to stream.
How to Twitch Stream on Xbox?
Now that you have installed your twitch account on your Xbox. It's time to go like and avail the opportunity of getting fame. There are some gamers that might find this hectic, but it's not at all daunting. With the successive strands, you will have the simplest ways to Twitch stream on Xbox one series. Follow these brief steps and be a part of the Twitch streaming family.
Step1
Open the twitch app on Xbox and "login."
Step 2
From "settings" – "Account" – "privacy and online safety" – "Xbox live privacy" – "view details and customization" – "online status and history" – "others can see if you are online" – then choose" everybody."
Following this process will allow everyone to see your broadcast.
Step 3
In "view detail and customization," select "game content" and "you can broadcast gameplay."
"Allow" and start streaming.
Step 4
Make sure to have appropriate cameras set right in front of you. Connect them by pressing "you can share content made using Kinect or another camera" in the "game content" section. 
Press" Allow," and your devices will be connected for streaming.
Step 5
Choose an appealing title for your broadcast and press on "start broadcast."
Go and kill the waves.
How to Stream on Twitch with Xbox One?
Steaming on Xbox and Xbox one is quite tricky. Xbox-one offers more graphics, fast processing, extra storage, and better-control options. Still, you can connect and stream on Xbox one like a pro. Usually, the steps are challenging to follow, but here I am. I have discussed the strands briefly to make it comprehensive for you. By these threads, you can broadcast on Twitch within a few seconds.
So, let's see those moves.
Step 1
Choose a game and press "A" to launch the game.
Step 2
To start streaming, select "twitch app" and press "A" to launch.
Step 3
Seek for "broadcast" and press "A" from your controller.
Step 4
Enter "title" on the left side of the screen and press "A" again.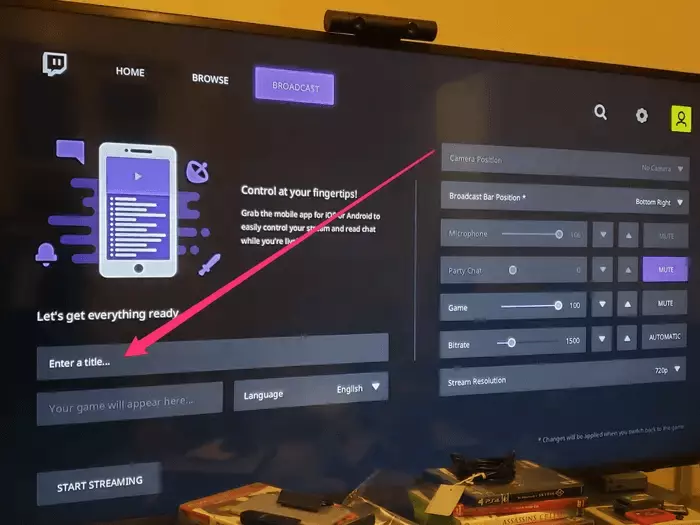 Step 5
Choose "start steaming" and click "A" from the controller when you are ready for broadcast.
Step 6
Reopen the game you choose and go live.
Connecting Xbox one Account to Twitch Account
While streaming, are you tired of logging in to your twitch account and then Xbox one? Well, you will no longer face this problem. You can get rid of this hectic process by simply connecting your Xbox one and twitch accounts. This process will save your time and allow you to pay all heed to your gaming.
Let's See what this process demands.
"Login" to your twitch account.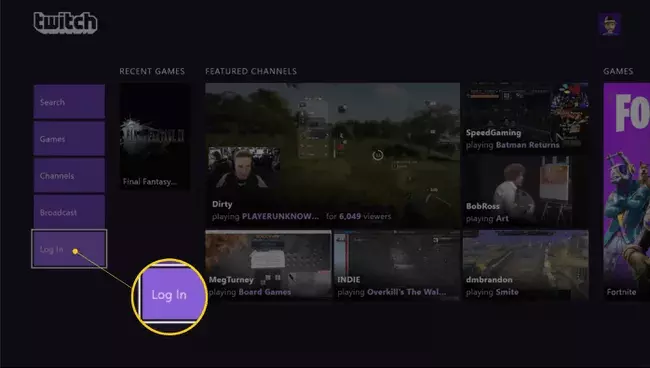 On your Xbox one, open a twitch account and "login" again.
You will get a six-digit code.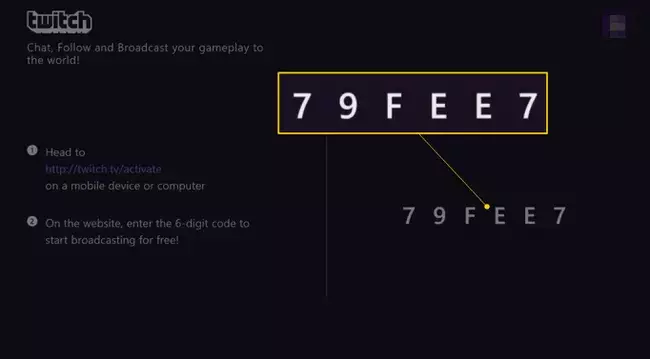 On the same page, visit the "special activation webpage" and enter the code.
Your accounts are connected.
What Are Things Required to Stream Twitch on Xbox one?
To have an excellent broadcast on Xbox one, here are some vital tools that you will need.
One console from the Xbox One family devices like the Xbox One, Xbox One S, or Xbox One X.
A wireless or wired internet connection.
An Xbox One controller to play and navigate the twitch app.
One television set for connecting the console to see gameplay.
Frequently Asked Questions
Xbox and Xbox one is the best option to opt for while streaming on Twitch. They allow you to have excellent graphics, processing, storage, and controlling while broadcasting. Hence, you can easily connect your Xbox and Xbox one with your twitch account following the simplest threads. Once you are done, you are ready to touch the height of the sky.