Many trollers are not afraid of using nasty and slang in the comments sections. These words affect your ranking a lot. Therefore, many streamers are now worried and waiting for a feature that can guard them in this issue. Well, your wait is over now. You will be pleased to know that twitch has fulfilled the desire of millions of hearts by launching a new feature. In this, you can easily block or blacklist certain words that can affect your reputation in the legend's league.
Hence, to manage the language balance and make a barrier between slang and professional words, consider this handy tool and make your account secure. But wait, do you know about any way to do it? If not, Relax! I've got your back. Today in this article, you will see all the detailed information about this innovative trait of twitch.
So, let's see those basics and protect your name in the twitch market as soon as possible.
Use Twitch Auto Mode
Auto mode is an automatic bot that you can enable while streaming or posting any videos. Indeed, this mode is not that much effective, but for those who cannot afford the latest tools or have a low level of streaming, this option is best for them.
Here are some strands that you can consider to do this process.
Press on the "profile" icon from your "twitch account" and choose "creators' dashboard."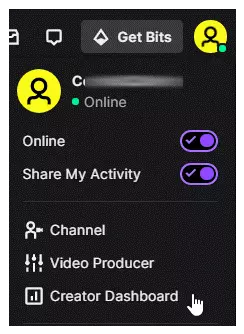 Press on the "hamburger "icon and open the "navigation" menu.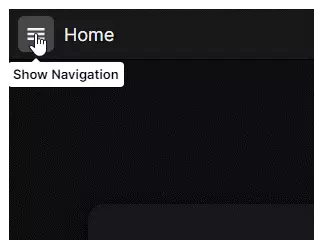 Choose the "settings" list and press on "moderation."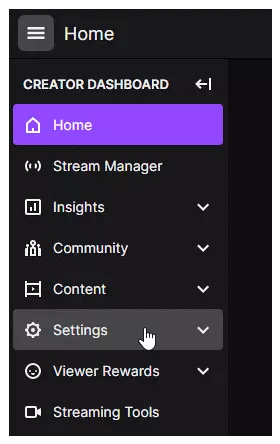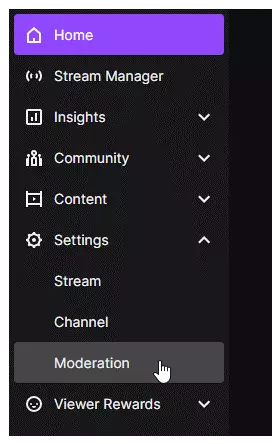 In the "auto mode" menu, choose "auto mode rulesets" to open auto mode settings.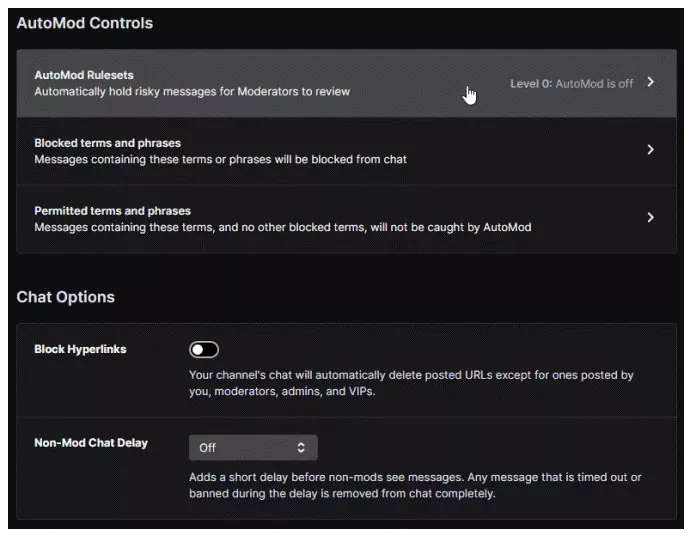 On the next mode, press on "turn on auto mode."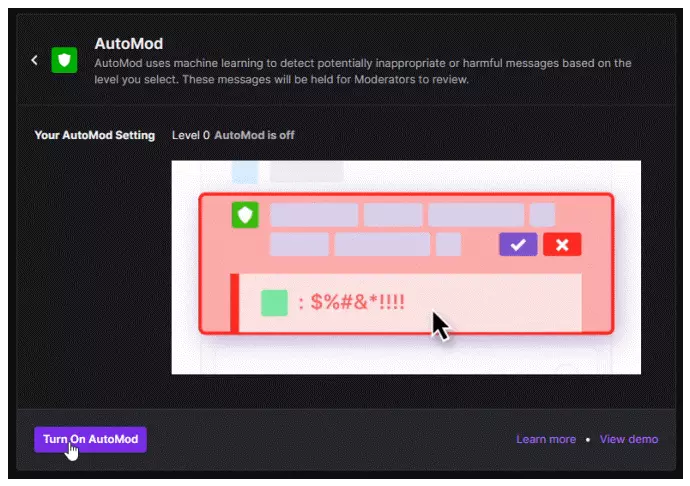 How to Ban Words on Twitch?
Want to block specific slang in your twitch account? See at those steps that you can follow to do this process hassle-free.
"Log in" to your twitch account and locate "creators' dashboard."

On the left side, click on "settings" and press on "moderation."

Under the "auto mode controls," press on "blocked words and phrases."

Add the phrases and words in the box and click on "add."
How to See Banned Words?
Now that you have banned some specific words and want to confirm them? Let's see at those phrases with the steps given below:
Log in and go to "creators' dashboard." Press on "setting" and click on "moderation. "Click on "blocked phrases and words below that block; you will see your banned words.
Can You See the Banned Words of Other Streamers?
Well, it's prohibited, and you cannot see the banned words of other streamers. It's because these settings are done by the streamer's account.
Moreover, still, if you want to know what words they have banned, you can type them on their posts and see whether they are written or not. Cautious, always follow this step to take guidance not to affect their ranking.
What Type of Words Should be Banned in The Twitch?
If you are not sure what kind of words you should block, here is a quick list of those words. This catalog will tell you what words or phrases can affect your reputation.
Ethnicity
Race.
Gender identity.
Sexual orientations.
Religious beliefs.
Gender.
Verdict
Words have a substantial impact on the individual's personality. Similarly, taking this advantage, many haters try to affect the reputation of the streamers by using wrong and slang words in their chat boxes. These words make their image suspicious and threatening. Therefore, those words or phrases should be blocked through the settings discussed above to resolve this factor. So, secure your account and rank in the legend's league.